16 February 2013
Hotel Lawyer on the Pros and Cons of dual-branded hotels
Dual-branding of hotels in a single structure or complex is quite a trend in the hotel industry and has been picked up by the popular press.
The hotel lawyers in JMBM's Global Hospitality Group® have been working on dual-branded hotels for some time, so we thought we would share some our observations on the pros and cons of this approach.
My partner, Bob Braun, has worked on many hundreds of hotel management agreements and franchise agreements, and has written this article to provide an important update on this subject.


One building — Two brands
Two sides to the dual-branding coin
by
Robert E. Braun | Hotel Lawyer
USA Today recently reported that hotel chains are increasingly offering owners and developers a "two-for-one" deal – a single building housing two separate hotels. While this is not entirely new (hotel companies have been placing multiple brands adjacent to each other or sharing facilities for many years), the trend of "dual-branding" appears to be accelerating. JMBM's Global Hospitality Group® has worked on a number of these projects, and see both benefits and challenges in this trend.
Here are a few of the considerations that we have noticed.
Benefits of dual-branding hotels
Probably one of the most appealing parts of a two brand, one building approach is the ability to maximize the value of land, which is one of the biggest costs of developing a new hotel property. Hotel brands typically provide for a range of room sizes and configurations in any single hotel. By effectively putting two hotels on a single parcel, a developer can increase the number of guest rooms and provide a greater variety of guest room types to maximize the revenue generated from that property.
Different brands from the same brand family can also appeal to broader range of guests. For example, Hyatt Place and Hyatt House properties are commonly co-located, making it possible to offer both a select service hotel and an extended stay property. And at LA Live in Los Angeles, Marriott International has combined a Ritz-Carlton and a JW Marriott Hotel on the same property. In a separate building across the street, Marriott will co-locate a Courtyard by Marriott and a Residence Inn. That gives Marriott four Marriott-family brands to offer guests in two buildings!
Locating two hotels in a single property may also permit more efficient use of space. The two hotels sharing a building may be able to share costly parking, pool, fitness center facilities, meeting space, restaurants, retail areas and engineering facilities which would otherwise have to be duplicated.
Just as important as maximizing the efficiency of physical space is the cost savings that may be achieved in operational efficiency. It may not be effective to have a full time chief engineer or accounting staff for a single, 100-room hotel, but it may work if they service 2 co-located hotels with a total of 250 rooms. Similarly, having more hotel rooms operated in the same building by the same brand has some potential for greater flexibility and scalability with other personnel (housekeeping, maintenance, front desk and so on), and thus can reduce employment costs and increase efficiency.
Challenges of dual-branding hotels
While there are clear advantages to putting more than one hotel in a single property, there are a number of challenges as well. One of the key challenges an owner will face in a dual-branded property is that different brand families will not mix. It is virtually impossible to imagine two different brands would agree to operate hotels in the same building. So even if the owner felt that a Hilton hotel and a W hotel would be the perfect mix, if they ever did both occupy the same building, they would never share operating space, facilities or personnel.
Even mixing two brands from the same brand family can also be tricky when the two brands are far apart in typical guest profile – the amenities of a luxury hotel would be compromised by sharing space and personnel with a limited service hotel. For that reason, most of the dual-branding efforts have been with brands that are fairly close on the brand family chain scale. At the same time, putting two very different brands together can muddy the differences between different offerings.
Owners should also consider financing issues. Financing lenders may want to aggregate cash flows from the two hotel operations for debt service coverage ratios and other benchmarks for internal credit purposes. At the same time, they would normally also want separate legal parcels for each hotel for remedy purposes. This adds a few complications (generally not insurmountable) to negotiations and transaction costs, that should be more than set off by cost savings and efficiencies of dual-branding.
In the typical dual-branding situation today, the properties would normally both be managed under a single management agreement, or at least by a single manager so as to achieve the greatest operating efficiencies. Under a single agreement, the manager would combine the financial results of the properties together, and would apply a joint performance test. While that would avoid some of the problems of running two separate hotels in one building, it would also tend to hide the actual performance of the individual hotels. It would also mean that if the owner wanted to terminate the manager of the non-performing hotel, it would also have to terminate the performing hotel. These issues can all be dealt with in management agreement negotiations if an owner or developer is well-advised.
At the same time, if the dual-branded hotels operated under franchise agreements, they would require two different franchise agreements. Franchise agreements and operations for dual-branded hotels have not evolved to become common place. As a result, you will probably need to craft customized approaches, contact provisions and operating procedures to optimize the benefits of dual-branding.
More information about branding and management
The right hotel brand and management agreement can be the difference between success and failure of a hotel. The Global Hospitality Group® at Jeffer Mangels Butler & Mitchell LLP has negotiated, renegotiated, litigated and advised on more than 1,000 hotel management and franchise agreements all over the world. To see how we help clients in this arena, please click here to see our brochure.
We also have a rich library of free resources available on most topics of interest to people dealing with hotels. These are all available at www.HotelLawyer.com.
For blog articles, scroll down any page of HotelLawyer.com and look on the right side. For example, you can see all the blog article on "Hotel Franchise & License Agreements" by clicking that link. The same goes for "Hotel Management Agreements" or any other subject you see listed down the right hand side of HotelLawyer.com.
You will also find our free handbooks on HotelLawyer.com under the "Resource Center" tab, such as
The HMA Handbook, Hotel Management Agreements for owners, developers, investors and lenders

Lenders Handbook for Troubled Hotels

How to Buy a Hotel Handbook [coming soon!]
Hotel Industry Presentations
And much more.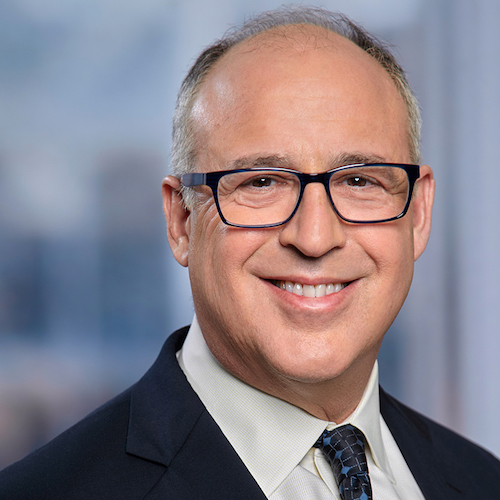 Robert Braun
is a senior member of the Global Hospitality Group® at JMBM. Mr. Braun advises hospitality clients with respect to hotel management agreements, franchise agreements and operating issues. He also advises on transactional matters, including entity formation, financing, and joint ventures, and works with companies on their data technology, privacy and security matters. These include software licensing, cloud computing, e-commerce, data processing and outsourcing agreements for the hospitality industry. He is a member of the International Association of Privacy Professionals. Contact him at
310.785.5331
or
rbraun@jmbm.com
.
This is Jim Butler, author of www.HotelLawBlog.com and hotel lawyer, signing off. We've done more than $87 billion of hotel transactions and have developed innovative solutions to help investors be successful in bidding for hotel acquisitions, and helping investors and lenders to unlock value from troubled hotel transactions. Who's your hotel lawyer?
---
Our Perspective. We represent hotel lenders, owners and investors. We have helped our clients find business and legal solutions for more than $125 billion of hotel transactions, involving more than 4,700 properties all over the world. For more information, please contact Jim Butler at jbutler@jmbm.com or +1 (310) 201-3526.
Jim Butler is a founding partner of JMBM, and Chairman of its Global Hospitality Group® and Chinese Investment Group®. Jim is one of the top hospitality attorneys in the world. GOOGLE "hotel lawyer" and you will see why.
Jim and his team are more than "just" great hotel lawyers. They are also hospitality consultants and business advisors. They are deal makers. They can help find the right operator or capital provider. They know who to call and how to reach them.