25 July 2023
See how JMBM's Global Hospitality Group® can help you.
Earlier this week, the Global Hospitality Group® co-hosted a breakfast briefing in Los Angeles with CREDE, a leading real estate development and project management firm. The program focused on how hotel owners and developers can reduce their cost of capital and costs of construction while filling in gaps in their capital stack through a few critical construction management techniques and exploitation of both traditional and alternative financing options.
Luigi Major, Managing Director of HVS, opened the program with an economic overview, providing an inspiring update on the state of the industry. His data shows depressed urban markets like San Francisco and San Jose are now enjoying double digit RevPAR growth, and some formerly red-hot leisure markets such as Santa Barbara have softened (-24% RevPAR growth). Business travel continues to get stronger and leisure travel is slowing. Cap rates are rising, but only by 40-90 basis points, which is modest compared to the interest rate environment. Luigi believes this is due to hotels coming into favor as a class of real estate.

David Sudeck, JMBM partner and senior member of the Global Hospitality Group®, led an interactive panel with Keegan Bisch, Vice President of Stonehill, and Colby Durnin, CEO of CREDE. The panelists talked in terms of actual deals in the pipeline or those recently completed, where financing new construction or renovation has been challenging. They shared current resources to fill capital stacks on projects, including C-PACE and EB-5 financing, and strategies to control or even reduce construction costs by up to 10% or more.
You can download a copy of the program presentation here.
We plan to host more breakfast briefings in the coming months; if you have suggestions for future topics to discuss at these events, of if you would like to join the mailing list for invitations, please contact DFilice@jmbm.com.
---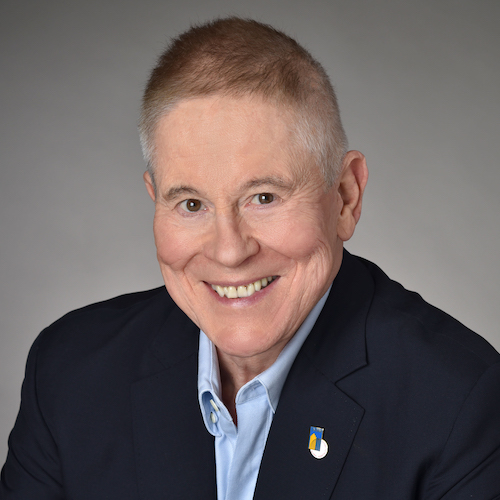 This is Jim Butler, author of www.HotelLawBlog.com and founding partner of JMBM and JMBM's Global Hospitality Group®. We provide business and legal advice to hotel owners, developers, independent operators and investors. This advice covers critical hotel issues such as hotel purchase, sale, development, financing, franchise, management, ADA, and IP matters. We also have compelling experience in hotel litigation, union avoidance and union negotiations, and cybersecurity & data privacy.
---
JMBM's Global Hospitality Group® has been involved in more than $125 billion of hotel transactions and more than 4,700 hotel properties located around the globe. Contact me at +1-310-201-3526 or jbutler@jmbm.com to discuss how we can help.
---
How can we help? Brochure Credentials Photo Gallery