16 May 2023
See how JMBM's Global Hospitality Group® can help you.
The Meet the Money® 2023 conference wrapped up earlier this month, after 3 days of informative panel discussions exploring opportunities, challenges, and trends in the hospitality industry. The summaries below outline discussions our experts and executives presented to an audience of hotel owners, developers, investors, lenders and operators.
Interested in attending next year? We'll be hosting the conference in Los Angeles May 6-8, 2024. Join our mailing list for announcements and other information.
General Session #1: C-Suite
Moderator Eric Danziger of Resolute Road Hospitality led a discussion with top executives from Peachtree Hotel Group, Mission Hill Hospitality, The LCP Group, Pacifica Hotels and NewcrestImage.
Panelists began by discussing their approaches to recovery after the pandemic, including allocating more capital to hospitality properties to keep valuations up, planning for a recession, anticipating changing "new norms" in the workplace, finding opportunities in credit, and predicting shifts in markets to new cities. They also explored alternate hospitality experiences such as luxury recreational vehicle sites (like AutoCamp), new options presented by advances in technology, and how their relationship with brands has evolved over the last few years.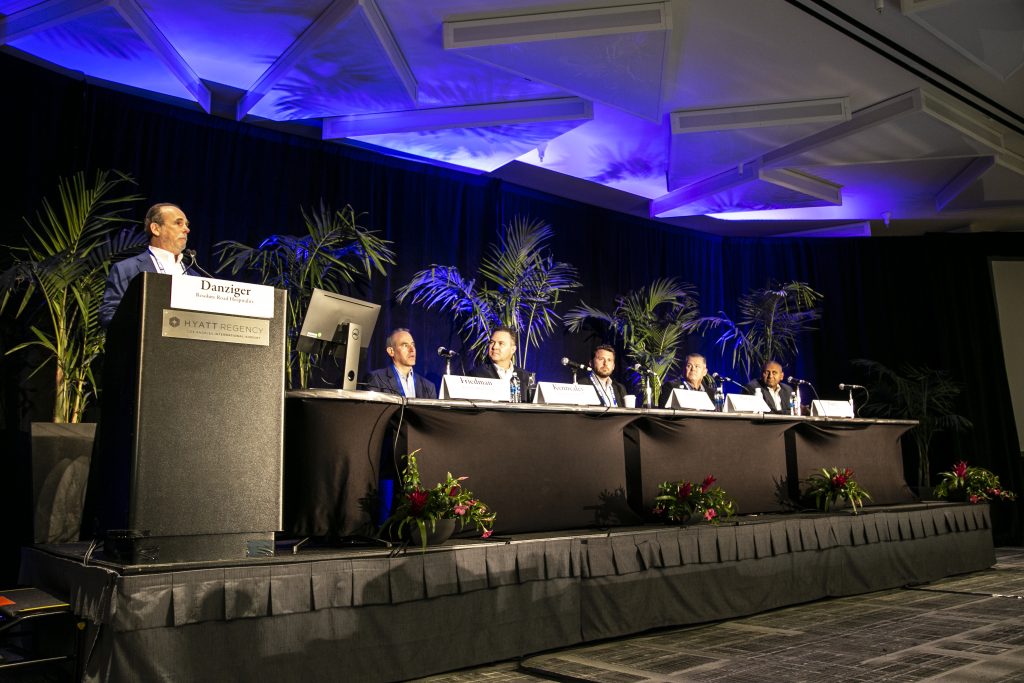 Panelists:
Greg M. Friedman, Peachtree Hotel Group
Greg P. Kennealey, Mission Hill Hospitality
Francis P. Lively, The LCP Group
Matt D. Marquis, Pacifica Hotels
Mehul B. Patel, NewcrestImage
General Session #2: Brands & Management: Insiders' insights to optimizing your deals
Bob Braun of JMBM led a panel discussion exploring the priorities and challenges for various brands in the industry. Panelists talked about what they've learned from the pandemic, what changes they think will become permanent, trends they're seeing in different markets, and how brands can help consumers differentiate between their offerings.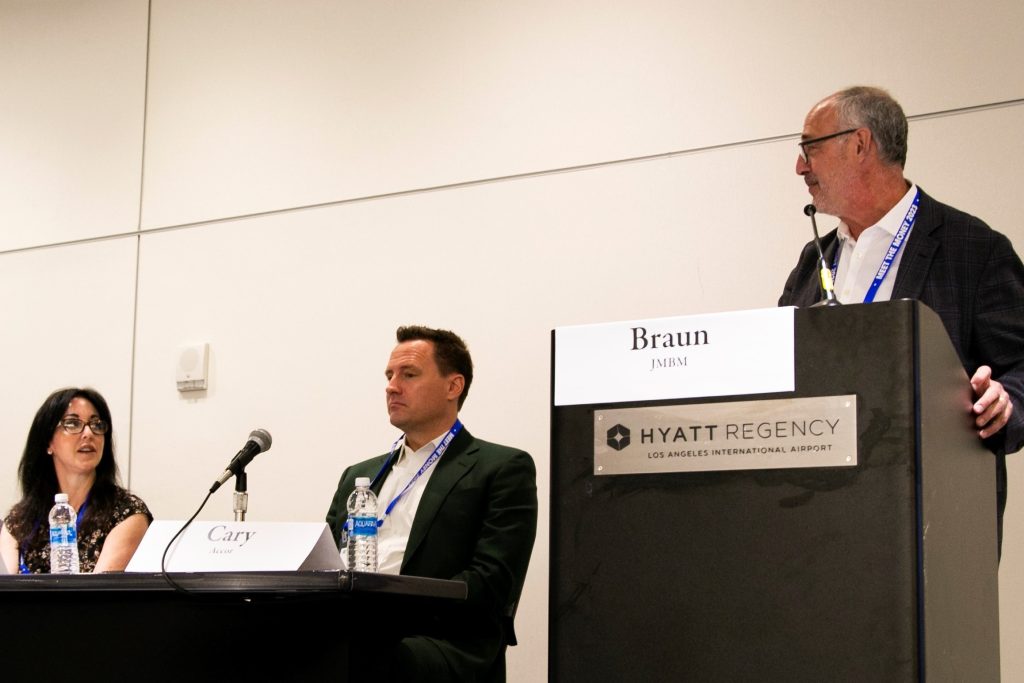 Panelists:
Ben Cary, Accor
Tiffany Cooper, Kimpton Hotel & Restaurant Group
David Kuperberg, Hyatt 
Patrick Speer, Hilton
Breakout 1A: Alternative Hospitality: Glamping and luxury hostels
Robert Stiles of RobertDouglas led a breakout session exploring trends in alternative hospitality, including hostels, experiential travel and luxury camping. The panel discussed the rise in demand for outdoor-focused travel, investment opportunities in unusual properties, and comparisons with traditional hotels.
Panelists:
Chris Haydon, Autocamp
Channing E. Henry, PKF hotelexperts
Peter Mack, Collective Hotels & Retreats
Steve Shpilsky, Stay Open
David Smith, Outside Capital
Breakout 1B: Select Service and extended stay
Adrienne Jubb of Aimbridge Hospitality led a breakout panel discussion exploring the opportunities and challenges of select services and extended stay, including acquisitions, cap rate expectations, financing, and comparisons to full-service properties.
Panelists:
Danny Givertz, OCI Hospitality
Matt Bailly, Prospera
Ryan Phelps, Dynamic City Capital
Nirav Shah, Hyatt
Tim Wilson, BlackRidge Group
Breakout 2A: Making money with lifestyle and boutique
Guy Maisnik of JMBM moderated a breakout session exploring the opportunities available in lifestyle and boutique hotels. Panelists discussed how boutique and lifestyle properties have addressed the challenges of the past few years, building loyalty with travelers for independent boutiques and soft brands, how smaller hotels are different from larger brands, and matching boutique and lifestyle hotels to the market they're in.
Panelists:
Catie Cramer, IHG Hotels & Resorts
John M. Keeling, Valencia Hotel Group
Frances Kiradjian, BLLA
David J. Kuperberg, Hyatt
Jorgan von Stiening, Palisociety
Breakout 2B: The magic of F&B and restaurant concepts
David Sudeck of JMBM moderated a breakout session exploring how food and beverage concepts can help enhance a hotel, and the factors that go into creating a successful restaurant concept or partnership. Panelists discussed how they frame their food and beverage goals when planning a hotel restaurant, co-investment and lease vs. management, what to do if a restaurant does not succeed, and how things have changed in terms of guest expectations, space programing, and profitability.
Panelists:
Tom Dillon, APICII
Gregory Griffie, Davidson Hotels & Resorts
David Israel, hotelAVE
Peter Peterson, Cultivate Hospitality Group
Meet the Money General Sessions and Breakouts
Meet the Money Special Presentations
About Meet the Money®
For 30 years, Meet the Money® has created an energetic environment to forge relationships, negotiate deals, and gain an in-depth understanding of hotel investment and finance. Our national hotel conference attracts heavy hitters and offers an opportunity for productive, one-on-one networking with them.
We're looking forward to hosting the conference again in 2024. Mark your calendars – Meet the Money® 2024 will be held on May 6-8, 2024. For updates and more information, visit www.MeetTheMoney.com.
---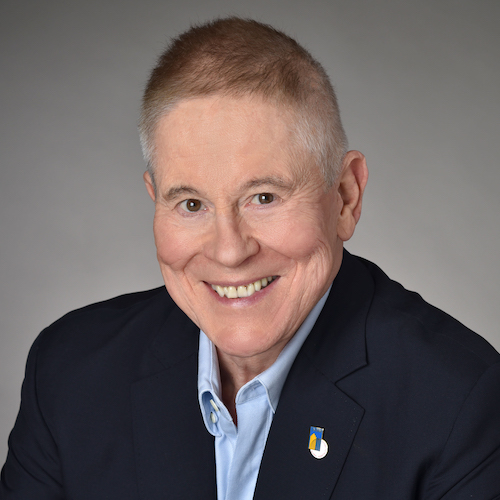 This is Jim Butler, author of www.HotelLawBlog.com and founding partner of JMBM and JMBM's Global Hospitality Group®. We provide business and legal advice to hotel owners, developers, independent operators and investors. This advice covers critical hotel issues such as hotel purchase, sale, development, financing, franchise, management, ADA, and IP matters. We also have compelling experience in hotel litigation, union avoidance and union negotiations, and cybersecurity & data privacy.
---
JMBM's Global Hospitality Group® has been involved in more than $125 billion of hotel transactions and more than 4,700 hotel properties located around the globe. Contact me at +1-310-201-3526 or jbutler@jmbm.com to discuss how we can help.
---