08 May 2017
Click here for the latest articles on EB-5 Financing. 
As of January 31, 2017, JMBM's team has closed more than $1.5 billion of EB-5 financing and sourced more than half of that for our clients!
EB-5 is a proven means of financing development projects.
EB-5 financing is an important and viable source of construction financing for hotels, hotel enhanced mixed-use, and other development projects. Seven or eight years ago, when JMBM started helping hotel developers with EB-5 financing, many worried about whether this is a legitimate and reliable financing source.

Now, after billions of dollars of development have been funded with EB-5, this type of financing is regarded as mainstream, and it is used by many institutional players including government entities such as port authorities, major hotel brands like Marriott and Hilton, and some of America's most successful and well-respected companies, such as Great Wolf Resorts, the Related Companies and Silverstein Properties.
As an active source of EB-5 funding for select developers, JMBM's Global Hospitality Group® team has been busy too. We caught up with Jim Butler and David Sudeck for an update on recent developments in this area as summarized in the Q and A below.
Q: How much EB-5 financing has JMBM provided to its clients?As of January 31, 2017, our team has closed more than $1.5 billion in EB-5 financing for our clients' development projects, and we sourced more than half of that amount.

Over the last 8 years we have worked on many dozens of EB-5 projects, primarily representing developers in sourcing and closing their EB-5 financing — projects all over the country, including high profile locations in California, New York, and Texas, but also in more bread-and-butter locations including Georgia, Maryland and Nebraska.
Q: More than $1.5 billion in EB-5 financings closed and more than half of that sourced by JMBM!  What do you mean by "sourced"?
The "sourcing" is a process. What we do depends on the client. Typically, we help the client position and structure itself and the project for optimal EB-5 financing — presenting the best profile to get the fastest and most certain funding of the largest amount feasible. It includes identifying and introducing our client to one or more appropriate funding sources, negotiating a term sheet, and taking the deal through to funding.
Q: Who is the ideal client for JMBM in EB-5 financing?

We are looking for quality, not quantity. We only want to work with a small number of top developers — great developers with superior track records and solid projects. We do not accept an engagement to work on an EB-5 financing unless we believe there is a very great  probability that we can close the deal. We still have a 100% track record of success.
Q: How much money can you help source for a project?
Most of the financings we have arranged to date are in a sweet spot ranging from $20 million to $125 million. But we have recently started working with lenders who can do some smaller deals–perhaps as small as $10 million, and we have closed one financing for $450 million.

Of course, there are other critical factors in sizing the EB-5 financing.  For example, the total loan-to-cost ratio generally should not exceed 80-85%, and the EB-5 loan should typically not be more than about 30% of total project costs. But of course, the actual amount of the maximum EB-5 raise is limited by the number of jobs that the development will create. We work with the best economists in the business to optimize your job count on a safe and reliable basis.
Q: What are some of the most common mistakes you see developers making with EB-5?
There are a number of mistakes developers make with EB-5 financing. Here are a few tips to avoid the most common mistakes:

Bring in the EB-5 experts as early as possible. All of the common mistakes can be avoided if the developer brings in an experienced advisory team early in the process, rather than blundering around and trying to figure it out themselves. There is a steep learning curve! It is always better to "do it right the first time" rather than trying to untangle a mess.
Document the intention to raise EB-5 money at the very outset, before you spend any money. Failure to do so will significantly reduce (or eliminate) the amount of EB-5 funding available.
Do not form your own regional center. Most developers should not consider forming their own regional centers. Doing so means going into an entirely new business – – the immigration and securities business. This can be time-consuming, frustrating, and nonproductive.
Do not do anything with the regional center before you have proper guidance. It is too easy to stumble into the "wrong" regional center and get your shoelaces tied together with early discussion. As of May 1, 2017, the USCIS has approved approximately 883 regional centers. We estimate that 20% of the regional centers have raised more than 90% of the EB-5 capital. In most cases, it is a waste of time and resources to work with a regional center that lacks substantial experience and a great performance track record for both developers and for immigrants.
Do not forget to count all the parts of a mixed-use project. In terms of generating the critical jobs count for sizing an EB-5 financing, all elements of a project, and sometimes immediately adjoining projects, should be considered. Just because you want to put all the EB-5 money into a hotel, does not prevent you from counting the jobs created from other parts of the project (as long as the jobs created by these other elements are not being used for another EB-5 financing).
Due diligence. Due diligence. Due diligence. Do not start talking to anyone about EB-5 financing until you know the right questions to ask and have performed enough due diligence to take the next steps.
Time to evaluate the right EB-5 strategy for you?
We have a lot of practical experience in helping our developer clients raise EB-5 funding. If you would like some help to evaluate whether EB-5 could work for you, or what strategy is best for you, then give us a call. There is no cost for an initial discussion.
Jim Butler, +1-310-201-3526 or jbutler@jmbm.com
David Sudeck, +1-310-201-3518 or dsudeck@jmbm.com
Other articles on EB-5 Financing
To access our rich library of articles on EB-5 financing, go to www.HotelLawyer.com, scroll down the right-hand side under LEARN MORE ABOUT and click on "EB-5 Financing." For your convenience, here are a few popular EB-5 articles that may be of interest: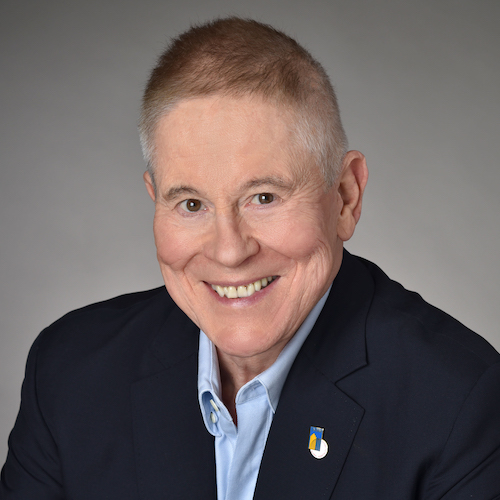 This is Jim Butler, author of
www.HotelLawBlog.com
and hotel lawyer. We represent hotel owners, developers and investors. We have helped our clients find business and legal solutions for more than $71 billion of hotel transactions, involving more than 3,800 hotels. As of January 31, 2017, we have closed more than $1.5 billion of EB-5 financing for our clients' projects, and sourced most of that. I invite you to contact me to explore how our experience and resources might help you accomplish your goals.
310.201-3526
or
jbutler@jmbm.com