1 April 2017
JMBM's ADA Compliance and Defense team, led by my partner Marty Orlick, continues to help hotels and other businesses achieve compliance under the Americans With Disabilities Act (ADA), and is actively defending numerous ADA lawsuits brought against our clients.
As we predicted, more and more of these lawsuits allege that a company's website and reservation system is not accessible to visually impaired customers. In his article below, Marty Orlick reports why a recent U.S. District Court decision may affect the future of ADA website litigation, and urges hoteliers to ensure their websites are accessible.
Judge Dismisses ADA Website Lawsuit
by
Martin H. Orlick, Chair, JMBM's ADA Compliance & Defense Group
In September 2016, we published an alert that a group of plaintiff's ADA lawyers had threatened a number of businesses – including hotels – with litigation claiming their websites failed to comply with "ADA Guidelines."  (Read ADA Compliance & Defense Lawyer: ADA Website Accessibility Lawsuits Escalate.) These lawsuits have since been filed with greater frequency.
Since then, a number of threats have turned into lawsuits seeking injunctive relief (website accessibility), a multiple of $4,000 minimum statutory damages under California's Unruh Civil Rights Act (per visit to the website or from being deterred from visiting the website), attorneys' fees and litigation costs.
Years ago, the Department of Justice ("DOJ") adopted rules requiring all federal agency websites to conform to the WCAG 2.0 A and AA Success Criteria as a means of providing accessible websites to persons who are blind, low vision, color blind or who suffer cognitive disabilities. In 2010, the DOJ issued a Notice Of Proposed Rulemaking (NOPR) stating that it intended to adopt formal ADA Guidelines for state and local government agencies to meet when designing websites. The DOJ intended to adopt the WCAG 2.0 A and AA Success Criteria for state and local government websites.  Justice then announced that it intended to adopt these same basic standards for private businesses' websites.  But the DOJ withdrew its NOPR and has yet to issue final rules regarding web access standards for state and local agencies or private businesses.
ADA website lawsuit violates due process
Last week, in what is a ground breaking decision of particular importance to the hospitality industry, the U.S. District Court for the Central District of California threw out a serial plaintiff's lawsuit which alleged that Domino's Pizza's website violated the Americans with Disabilities Act (ADA) and related California anti-discrimination laws by not conforming to the WCAG 2.0 A and AA Success Criteria.
In recent months, this plaintiff and his law firm filed numerous identical lawsuits against hotels, restaurants, banks, retailers, and other businesses claiming that their websites and mobile apps could not be accessed by persons who are blind or of low vision who use screen reader software to access the internet.  This lack of accessibility, they claim, violates the ADA and California's Unruh Act by discriminating against persons with disabilities.  The plaintiff sought injunctive relief requiring businesses to spend significant sums to bring their websites into conformity with WCAG 2.0 A and AA Success Criteria and to pay significant damages and attorney's fees, according to numerous court filings.  See Robles vs Domino's Pizza, LLC,  U.S. District Court for the Central District of California Case No. CV 16-06599 SJO (SPx) March 20, 2017.
After the lawsuit was filed, Domino's placed banners on its website and mobile apps advising customers to call a toll-free hot line if they experienced any difficulties accessing these online services.  Domino's then moved to dismiss the lawsuit.
In a carefully thought out 12 page opinion, a Los Angeles federal Judge granted Domino's Motion to Dismiss the case finding that to hold a business to the rigorous standards of the WCAG 2.0 A and AA Success Criteria when the DOJ has not formally adopted ADA Guidelines and companies have invested substantial sums in designing their websites under particular operating assumptions violated due process. The case was dismissed.
The Court found Domino's due process challenge to be meritorious  because plaintiff sought to impose on all regulated persons and entities a requirement that they "comply with the WCAG 2.0 Guidelines" without specifying a particular level of success criteria and without the DOJ offering meaningful guidance on this topic.  …This request flies in the face of due process" the Court concluded.
This decision, which has immediate implications for all pending and threatened cases alleging the same ADA violations will be appealed.  In fact, in communications with plaintiff's counsel today, he said the Notice of Appeal will be filed shortly.
In the meantime, the Court noted that it is for Congress, the Attorney General and the DOJ to take action to set minimum web accessibility standards for the benefit of the disabled community, those subject to Title III, and the judiciary.
Although the case was dismissed and is the current precedent in California, plaintiff's counsel is confident the decision will be overturned. Don't be so sure! Today, he rejected my client's offer to waive attorney's fees and costs in exchange for a voluntary dismissal of the action.
So, what does this mean for website owners? 
The Domino's decision is a trial court opinion and will be appealed. It likely will not deter ADA plaintiffs' attorneys from their pattern of filing serial website litigation.  I expect the pace of website lawsuits to continue at the highest level we have ever seen until other trial judges reach similar conclusions.
Meanwhile, if you are working with your web developers to bring your websites into conformity with WCAG 2.0 A and AA Success Criteria, keep going. If you have not begun working on your website, it's time to get started.
Website compliance with ADA is a big target for ADA plaintiffs' lawyers now. It is so easy to fix this problem before it happens, you will kick yourself if you don't avoid it while you can.
If you would like to discuss website compliance or any ADA issues, please contact us:
Jim Butler
Chairman, Global Hospitality Group®
jbutler@jmbm.com
(310) 201-3526

Marty Orlick
Chairman, ADA Defense Team
morlick@jmbm.com
(415) 984-9667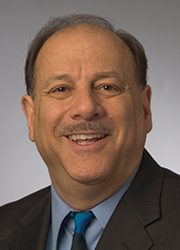 Martin H. Orlick
is one of the top ADA defense lawyers in the country. He has helped hotel, restaurant, retail and other commercial property owners defend more than 600 ADA cases. In addition to defending lawsuits and governmental investigations, Marty's team of ADA specialists focuses on enterprise-wide ADA compliance and litigation prevention, including facilities, website and operational compliance. He is also is a senior member of the law firm's Global Hospitality Group®, a partner in the real estate department, and a member of the American College of Real Estate Lawyers (ACREL). For more information about ADA compliance and defense, contact Marty Orlick at
415.984.9667
or
morlick@jmbm.com
.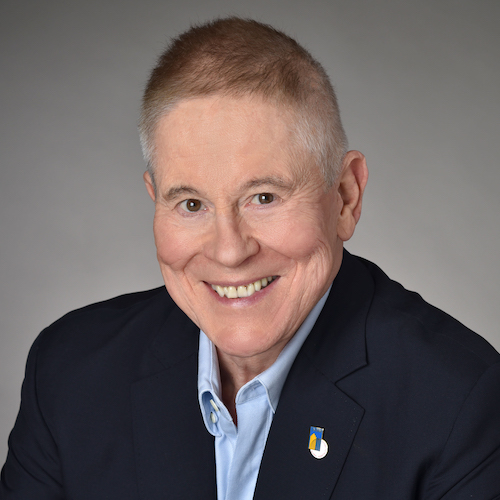 Jim Butler
is a founding partner of JMBM, and the founder and chairman of JMBM's Global Hospitality Group® and Chinese Investment Group®. He is recognized as one of the top hotel lawyers in the world and has authored or co-authored The HMA & Franchise Agreement Handbook, How to Buy a Hotel Handbook, The ADA Compliance and Defense Guide, and The Lenders Handbook. Jim has led the Global Hospitality Group® in more than $87 billion of hotel transactional experience, involving more than 3,900 hotel properties located around the globe. Jim's team has also closed more than $2.1 billion of EB-5 financings for developer clients over the past two years.
310.201-3526
or
jbutler@jmbm.com
Other ADA defense and compliance resources
You can access the full library of ADA materials on Hotel Law Blog by going to the home page, selecting the tab at the top that says "HOTEL LAW TOPICS", and then clicking on "ADA Defense & Compliance" in the drop down menu . . . or by clicking  here.
Below is a partial listing of articles by JMBM's ADA Defense Lawyer team:
This is Jim Butler, author of www.HotelLawBlog.com and hotel lawyer, signing off. Why don't you give us a call (or send an email) and let us know what you are working on? We would like to see if our experience might help you create value or avoid unnecessary pitfalls. Who's your hotel lawyer?
---
Our Perspective. We represent hotel owners, developers and investors. We have helped our clients find business and legal solutions for more than $87 billion of hotel transactions, involving more than 3,900 properties all over the world. We bring this experience to any hotel project — big or small. Let's explore how it might work for you. For more information, please contact Jim Butler at jbutler@jmbm.com or +1 (310) 201-3526.