To maintain the confidentiality of hotel data, STR imposes certain restrictions on the hotels for which it will provide competitive set data. The Marriott-Starwood merger is shaking up the world of competitive sets with the result that many owners will need to revise the competitive sets specified in their hotel management agreements.
As Bob Braun explains in the article below, considering the need to identify appropriate hotels for new competitive sets, and negotiation of amendments to hotel management agreements, it would probably be wise to start now on this process.
STR Adopts New Competitive Set Guidelines – Impact on Owners
by
Bob Braun, Hotel Lawyer and Data Security Advisor
The importance of the competitive set
Many hotel management agreements contain performance test standards allowing an owner to terminate a management agreement if the hotel fails to meet specified guidelines, and most of those tests incorporate a "RevPAR Test" – whether the hotel's revenue per available room is comparable with a set of competitive hotels, its "competitive set." The RevPAR test typically allows an owner to terminate a management agreement if the hotel's RevPAR fails to meet a specified percentage, or index, of the competitive set's RevPAR. Competitive sets can also be used to determine incentive pay or for other measures of performance, as well as projections of potential performance.
The competitive set data is typically provided by a single source: STR, Inc. STR has established itself as a unique provider of supply, demand, and overall performance data for the hotel industry by collecting financial performance and other information from a vast number of hotels in the United States, and using that information to create anonymized measures of performance.
The STR competitive set allows parties to select a known group of comparable hotels and measure performance against that set without seeing their actual financial data. Spurred on by changes in the hotel brands –the Marriott – Starwood merger is the most recent and highest-profile example — STR announced that, effective January 1, 2017, it will impose a new set of guidelines for determining eligibility of competitive sets.
STR's new guidelines
The new guidelines contain the following key elements:
No single property and no single brand can comprise more than 50 percent of the total room count, excluding the subject property and other properties from the same company as the subject.
No single company can account for more than 70 percent of the total participating room supply of a competitive set, excluding the rooms of the subject property and other properties from the same company as the subject.
Sets must include a total of four properties, excluding the subject, and a minimum of two companies, excluding the subject.
The changes to STR's guidelines will mean that owners and managers will need to reconsider the composition of competitive sets to measure performance and exercise rights with respect to existing comparable hotels originally documented in the hotel management agreement. This extends not only to the hotels in the competitive set itself; it is also likely to require revision of existing RevPAR index hurdles, depending on the quality and degree of competitiveness of the newly comprised set. This means, ultimately, that operators and owners will need to renegotiate the competitive set and key provisions surrounding performance, resulting in revisions to the hotel management agreement. And if owners and managers cannot agree, they may be forced to resort to mediation, arbitration or even litigation.
The challenge is magnified because of changes in the brand market. When Marriott completes its merger with Starwood, there will be a meaningful reduction in the number of hotels available for inclusion in a competitive set under the new guidelines. This may mean that owners and brands will be forced to include hotels that are not directly competitive, as well as deleting those that may have been preferred, in order to arrive at a compliant competitive set. Relying on a less than optimal set will require further adjustment in setting performance targets and analyzing data.
Owner Action Items
Owners should take the lead in identifying the changes that will be most beneficial to the performance standards.
Identify the management agreement requirements and identify any necessary amendments to the hotel management agreement. This is particularly important where a hotel is already in a period of performance failure to understand how this change may impact ownership's ability to enforce a cure (typically a two year test) or other remedies.
Instead of waiting for STR to decide whether the competitive set meets the guidelines, consider now whether any changes will be required to the hotel's competitive set. Remember that the competitive set is typically adjusted in the annual budgeting process; consequently, the deadline for compliance for many hotels may be far earlier than January 1, 2017.
Because truly competitive hotels might not be readily available, owners should take a deeper dive into the composition of the set. Consider all relevant factors, including location, quality level, size, facilities/amenities, seasonality and mix of business, not just occupancy, ADR and RevPAR.
Outline an action plan, from analysis through to implementation, keeping in mind the timing of changes.
Recognize that there are many moving parts to this equation. Keep tuned in and consult regularly with experts, particularly as the Marriott/Starwood merger continues to unfold and STR ramps up to roll out their new guidelines.
The decision on which hotels belong in your competitive set is an important one. Don't take it lightly. The JMBM Global Hospitality Group has decades of experience in negotiating and enforcing hotel performance clauses and can assist you in addressing this key development.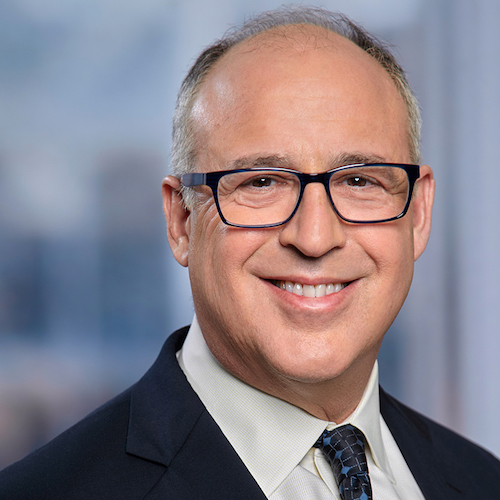 Bob Braun is a Senior Member of JMBM's Global Hospitality Group® and is Co-Chair of the Firm's Cybersecurity & Privacy Group. Bob has more than 20 years experience in representing hotel owners and developers in their contracts, relationships and disputes with hotel managers, licensors, franchisors and brands, and has negotiated hundreds of hotel management and franchise agreements. His practice includes experience with virtually every significant hotel brand and manager.
Bob also advises clients on condo hotel securities issues and many transactional matters, including entity formation, financing, and joint ventures, and works with companies on their data technology, privacy and security matters. These include software licensing, cloud computing, e-commerce, data processing and outsourcing agreements for the hospitality industry.
In addition, Bob is a frequent lecturer as an expert in technology, privacy and data security issues, and is one of only two attorneys in the 2015 listing of SuperLawyers to be recognized for expertise in Information Technology. Bob is on the Advisory Board of the Information Systems Security Association, Los Angeles chapter, and a member of the International Association of Privacy Professionals. Contact Bob Braun at +1 (310) 785-5331 or rbraun@jmbm.com.
---
This is Jim Butler, author of www.HotelLawBlog.com and hotel lawyer, signing off. Why don't you give us a call (or send an email) and let us know what you working on? We would like to see if our experience might help you create value or avoid unnecessary pitfalls. Who's your hotel lawyer?
---
Our Perspective. We represent hotel owners, developers and investors. We have helped our clients find business and legal solutions for more than $125 billion of hotel transactions, involving more than 4,700 properties all over the world. We bring this experience to any hotel project — big or small. Let's explore how it might work for you. For more information, please contact Jim Butler at +1 (310) 201-3526 or jbutler@jmbm.com.
Jim Butler is a founding partner of JMBM, and the founder and chairman of JMBM's Global Hospitality Group® and Chinese Investment Group®. He is recognized as one of the top hotel lawyers in the world and has authored or co-authored The HMA & Franchise Agreement Handbook, How to Buy a Hotel Handbook, and The Lenders Handbook. Jim has led the Global Hospitality Group® in more than $87 billion of hotel transactional experience, involving more than 3,900 hotel properties located around the globe.