17 May 2011
Hospitality Lawyers on the State of the Hotel Industry.
Mark Woodworth of PKF is one of my favorite industry experts when it comes to getting meaningful information and helpful forecasts. He lived up the highest expectations at JMBM's recent Meet the Money® conference.
Here is his slide presentation where Mark addressed a lot of critical questions we all want the answers for, including:
Where are we in the hotel cycle?
What's happening with corporate profits, job growth and lodging demand?
What's the effect of the housing problem?
What is the forecast? (Good and getting better)
What's the impact of oil prices on lodging demand?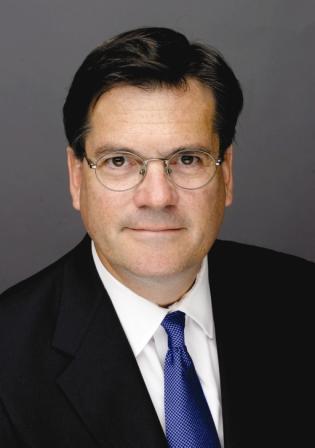 R. Mark Woodworth
President
PKF Hospitality Research
3475 Lenox Road NE, Suite 720
Atlanta, GA 30326
(404) 842-1150
mark.woodworth@pkfc.com
Mr. Woodworth is an Executive Vice President of PKF Consulting ("PKF/C"), and President of PKF Hospitality Research, an affiliate of PKF/C. Mr. Woodworth is based in the Atlanta office of PKF/C. Mr. Woodworth is responsible for all of PKF/C's activities in the Southeast and Caribbean.
Mr. Woodworth is a frequent speaker at industry conferences and a lecturer at Cornell University and Georgia State University, among others. He serves on the Board of Directors of the Atlanta Convention & Visitors Bureau, the Finance Committee of the United Way of Metropolitan Atlanta and the Council at the Henderson Mill Elementary School. He also recently completed a three-year term on the Board of Advisors for the Center for Hospitality Research at Cornell University.
Mr. Woodworth holds both a B.S. and Master's Degree from Cornell University's School of Hotel Administration. He also served on the faculty of the Center for Professional Development at Cornell for 12 years, where he continues to guest lecture. He and his wife Mary Kay, along with their children Harry, Will, Sam and Savannah, reside in Atlanta.
Meet the Money 2011® Mark Woodworth, PKF: Expensive Oil
This is Jim Butler, author of www.HotelLawBlog.com and hotel lawyer, signing off. We've done more than $87 billion of hotel transactions and have developed innovative solutions to unlock value from troubled hotel transactions. Who's your hotel lawyer?
________________________
Our Perspective. We represent hotel lenders, owners and investors. We have helped our clients find business and legal solutions for more than $87 billion of hotel transactions, involving more than 3,900 properties all over the world. For more information, please contact Jim Butler at jbutler@jmbm.com or 310.201.3526.
Jim Butler is a founding partner of JMBM and Chairman of its Global Hospitality Group®. Jim is one of the top hospitality attorneys in the world. GOOGLE "hotel lawyer" and you will see why.
JMBM's troubled asset team has handled more than 1,000 receiverships and many complex insolvency issues. But Jim and his team are more than "just" great hotel lawyers. They are also hospitality consultants and business advisors. For example, they have developed some unique proprietary approaches to unlock value in underwater hotels that can benefit lenders, borrowers and investors. (GOOGLE "JMBM SAVE program".)
Whether it is a troubled investment or new transaction, JMBM's Global Hospitality Group® creates legal and business solutions for hotel owners and lenders. They are deal makers. They can help find the right operator or capital provider. They know who to call and how to reach them.