26 March 2020
See how JMBM's Global Hospitality Group® can help you.
Click here for the latest articles on the coronavirus.
Please join me and my esteemed co-panelists for an online presentation sponsored by NEXT Events and ICD Publications, titled "Hospitality in the Time of Coronavirus: Solutions for Our Industry." The program will take place online on Thursday, April 2nd, from 2:00 PM EST – 3:00 PM EST.
The panel discussion will be followed by a question-and-answer period. Online participants will be invited to submit questions online.
Moderated by my friend, Christina Trauthwein, Editor-in-Chief at Hotel Business, the panelists include:
Jim Butler, Partner, Chairman, JMBM's Global Hospitality Group®, represents hotel owners, developers and lenders.
Chip Rogers, President/CEO, American Hotel & Lodging Association (AHLA), previously served as the President and CEO of the Asian American Hotel Owners Association (AAHOA)— the largest U.S. hotel owners association.
Jamie Lane, Senior Managing Economist of Econometric Advisors and CBRE Hotels Americas, manages CBRE's team of economists for all property types and specializes in forecasting of the hospitality industry.
Melissa DiGianfilippo, Co-founder/President of public relations, Serendipit Consulting, spearheads public relations and communications efforts, leading to positive press coverage across international, national and local media outlets.
Harry Spirides, President, Spirides Hospitality Finance Company, specializes in providing financing to hotel owners and developers for hotel development, acquisition and debt refinancing projects.
Register Now
Register here with a $25 suggested donation benefiting Hospitality Cares.
All proceeds of the program will benefit Hospitality Cares' Coronavirus Fund with a $5,000 matching donation from NEXT Events.
---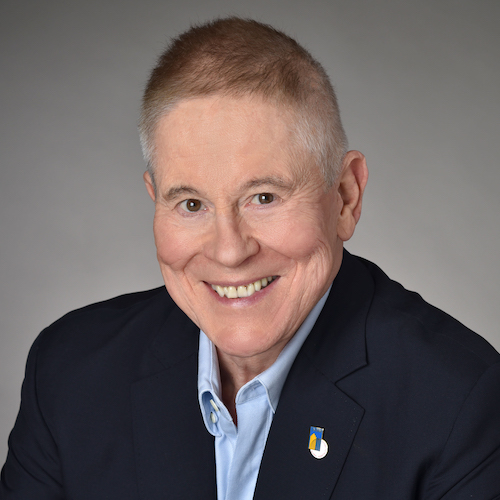 This is Jim Butler, author of www.HotelLawBlog.com and founding partner of JMBM and JMBM's Global Hospitality Group®. We provide business and legal advice to hotel owners, developers, independent operators and investors. This advice covers critical hotel issues such as hotel purchase, sale, development, financing, franchise, management, ADA, and IP matters. We also have compelling experience in hotel litigation, union avoidance and union negotiations, and cybersecurity & data privacy.
JMBM's Global Hospitality Group® has been involved in more than $87 billion of hotel transactions and more than 3,900 hotel properties located around the globe. Contact me at +1-310-201-3526 or jbutler@jmbm.com to discuss how we can help.
---