23 March 2020
See how JMBM's Global Hospitality Group® can help you.
Click here for the latest articles on distressed hotel loans and here for The Lenders Handbook for Troubled Hotels.
The Comprehensive Situation Analysis
for Troubled Hotel Loans
by
Jim Butler
JMBM's Global Hospitality Group®

When Special Assets Teams and special servicers see troubled hotel loans coming onto their screens, they should quickly perform a "Comprehensive Situation Analysis." The Comprehensive Situation Analysis forms the critical foundation for a lender choosing among its alternative strategies of workout, receivership, deed in lieu or bankruptcy (seeking involuntary bankruptcy and appointment of a trustee).
What is included in the Comprehensive Situation Analysis? Read on!
Early Warning System
For the same reason a lender needs access to information, it needs an excellent early warning system. In addition to obvious items such as a default under a franchise agreement or material contract, knowledgeable industry people are likely to know or be able to detect when a geographic area, market segment or particular hotel is getting into trouble-long before it shows up in the profit and loss statement. A decrease in inventories, failure to maintain the property, a cutback in marketing and other changes in the annual plan, budget, and marketing plan may all be early warning signs. Many prudent lenders have consultants watch their asset portfolios for significant trends and changes that indicate problems. The Special Assets Team should become involved early in the process. But special assets generally also require availability and advice from industry-savvy consultants and counsel.
Without good early warning systems, lenders are being surprised by borrowers calling to say, "We are giving the property back. Payroll is due Friday, and there isn't any money in the account. . ." Lenders cannot rely on last quarter's budgets or projections. They need current information to avoid these nasty surprises.
Information Update
The concept of updating all information for troubled hotel assets is the same as for any troubled assets. However, in the case of a hotel, one will typically look for items such as hotel franchise agreements and amendments, management agreements and amendments, any agreements, leases and other arrangements with golf pros, concessionaires and the like, recreational use agreements for golf, tennis, aquatics, equestrian or other amenities, and tax information and returns including occupancy, sales and use, employment, personal property and real property taxes. A checklist approach is helpful.
Comprehensive Situation Analysis
What is the value of the asset and how do you optimize it? The "Comprehensive Situation Analysis" is the cooperative effort by the lender's Special Assets Team, experienced hospitality lawyers and hotel consultants. It examines the hotel-specific business and legal factors affecting the asset – the complexities of which are captured by Bruce Baltin of PKF Consulting and which many of us know as Baltin's Law:
"Each hotel or other special purpose asset is a unique combination of physical plant, available market, location, brand identification, management, contractual arrangements and capitalization. The mix of these factors is different for each asset, and therefore the value of a hotel or other special purpose asset will be optimized by implementing intelligent, property-specific plans and management for both the asset's business and real estate."
In other words, to understand the value, potential and problems with the hotel, one has to look at all these factors affecting the hotel real estate and the operating business itself.
Physical plant assessment. In the physical plant assessment, one should look at the intrinsic value of the building, as well as how it enhances or limits operations, rebranding opportunities, and marketing alternatives. One has to look at inventories, FF&E, and a host of systems for food and beverage, labor management, reservations, marketing and other operations. How sound are the building, elevators, boiler, HVAC, roof, and other systems? Is there water intrusion and mold? Are there cracks in walls, floors, walkways and parking lots? How dated or modern is the design? The market and the property will each affect the other and the upside potential. Is this property properly positioned? Would value be optimized by taking it upscale or downscale? Are product improvement plans (PIPs) warranted to maintain a certain franchise? What capital improvements are necessary or valuable?
Rebranding and new management opportunities. Is the current brand or management right for this property? Can it be changed and what will it cost to change, both in terms of exit fees or damages and in terms of rebranding or repositioning? Who is a logical and optimal buyer of the property through foreclosure, a deed-in-lieu or bankruptcy? Can the universe of buyers be expanded and improved? In short, what is the highest and best use for this property and what are the costs and limitations on positioning the property for such use?
What are the contractual and business constraints? If the Situation Analysis is to be more than an intellectual exercise – if it is to have practical value – it must consider the web of complex agreements affecting the property: the franchise, management, amenity and use agreements, leases, licenses and the like. Management or franchise agreements tend to be very long term agreements (say 10 to 50 years) and often have limited or even no termination rights. They are usually not assignable by the borrower without consent, and transfers to "competitors" are frequently prohibited, although there are usually exceptions for transfers upon foreclosure or deed-in-lieu.
Best use analysis. It is always important to look at alternate uses for the hotel or certain components of the hotel. Is it more valuable as an apartment complex, condominiums, corporate residential or something else? Particularly with failed condo hotel or troubled hotel mixed-use projects, this analysis should be very helpful.
What does it all mean?
Before determining which alternative to pursue for a troubled hotel loan – workout, receivership, deed in lieu or bankruptcy – lenders need to understand all the issues and variables involved by performing a Comprehensive Situation Analysis. The failure to complete a full analysis can result in pursuing a course of action that fails to maximize the value of the asset.
---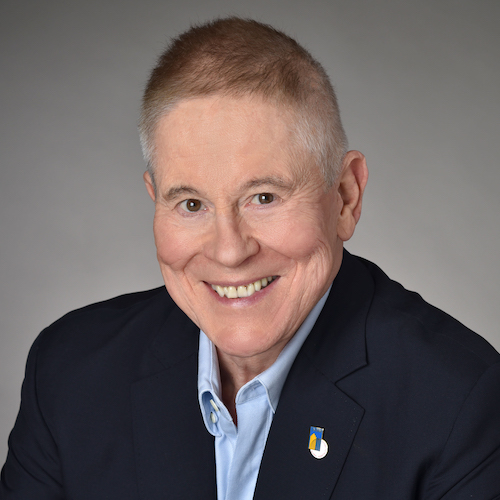 This is Jim Butler, author of www.HotelLawBlog.com and founding partner of JMBM and JMBM's Global Hospitality Group®. We provide business and legal advice to hotel owners, developers, independent operators and investors. This advice covers critical hotel issues such as hotel purchase, sale, development, financing, franchise, management, ADA, and IP matters. We also have compelling experience in hotel litigation, union avoidance and union negotiations, and cybersecurity & data privacy.
JMBM's Global Hospitality Group® has been involved in more than $125 billion of hotel transactions and more than 4,700 hotel properties located around the globe. Contact me at +1-310-201-3526 or jbutler@jmbm.com to discuss how we can help.
---