17 September 2017
EB-5, Mixed-Use Development and Deal Making: See you at the 2017 Lodging Conference
The Lodging Conference is taking place at the Arizona Biltmore in Phoenix, October 30-November 2, 2017, and hotel lawyers from JMBM's Global Hospitality Group® will be there to visit our friends in the hospitality industry, share our knowledge, learn from the experts (and do some deals!).
At the conference, I will moderate the panel,  Navigating the EB-5 Landscape taking place at 4:00 pm on October 31st. Funding obtained through the EB-5 Immigrant Investor Visa program continues to play a vital role in the capital stack for new hotel development and we will provide up-to-the-minute information on the status of the program, as well as share some great success stories. To get up to speed on what's happening with EB-5, check out my recent blogs.
Also from our team, JMBM Global Hospitality Group's  Vice-Chair Guy Maisnik will speak on the panel Structuring Mixed-Use Development on November 1st at 11:30 am. Guy has represented developers and owners of hotel mixed-use properties for decades, and he will share his experience in financing, management agreements, and other critical issues.
Senior members of the Global Hospitality Group® Bob Braun and David Sudeck will also be in attendance and they are both highly knowledgeable in areas such as hotel management agreements, technology agreements and cybersecurity issues, ADA compliance and defense, and the purchase and sale of hotel properties.
If you are an owner or developer of hotel properties and you plan to attend The Lodging Conference, we hope you will look for us.  If you are an old friend, it will be great to see you.  If we have not met before, it will be a pleasure to make your acquaintance.
— Jim Butler
---
This is Jim Butler, author of www.HotelLawBlog.com and hotel lawyer, signing off. Please contact us if you would like to discuss any issues that affect your hotel interests or see how our experience might help you create value and avoid unnecessary pitfalls. Who's your hotel lawyer?
---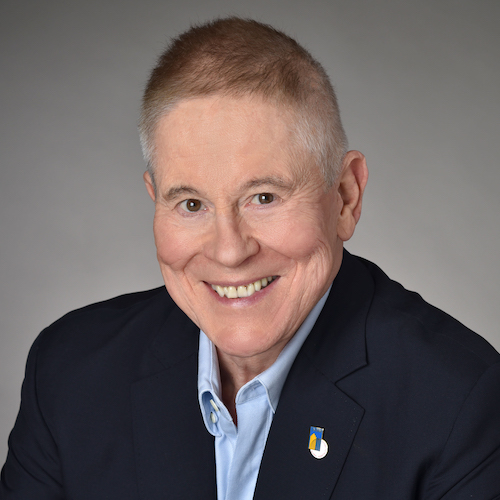 Jim Butler is a founder of the JMBM law firm and chairman of its Real Estate Department. He founded and chairs the Firm's Global Hospitality Group® and its EB-5 Finance Group which provide business and legal advice to owners, developers and investors of commercial real estate, particularly hotels, resorts, restaurants, spas and senior living. This advice covers purchase, sale, development, financing, franchise, management, labor & employment, litigation, ADA, IP, and EB-5 matters for such properties.
Jim is recognized as one of the top hotel lawyers in the world and has led the Global Hospitality Group® in more than $87 billion of hotel transactions and more than 3,900 hotel properties located around the globe. They have helped clients with more than 1,000 hotel management agreements, 1,000 hotel franchise agreements and more than 100 hotel mixed-use projects.
JMBM's EB-5 Finance Group has advised on more than 100 EB-5 projects, closed more than $1.5 billion of EB-5 financing, and sourced more than half of that for our clients. EB-5 Investors Magazine named Jim one of the top 25 EB-5 lawyers in the United States, and Jim serves on the Public Policy Committee of the IIUSA, the EB-5 industry's trade group for regional centers.
Contact Jim at +1-310-201-3526 or JButler@jmbm.com
---
Hotels we have worked on over the years. Visit our hotel photo gallery to see some of the more than 3,900 properties around the globe that the hotel lawyers of the Global Hospitality Group® have been involved with, on behalf of our clients. For a more comprehensive list of hotels properties and projects we have worked on, see our Credentials.