18 April 2018
It's almost May, so our annual Meet the Money® Conference is almost here! JMBM's Global Hospitality Group® will host the 28th year of our national hotel finance and investment conference May 7-9, 2018 at the Hyatt Regency LAX.
This must-attend event gives you access to plenty of efficient networking and the latest insights into industry trends and strategies.
The industry's top hotel owners, developers, operators, brands, investors, lenders, and other capital providers come together every year at Meet the Money to share their expertise and explore opportunities. Our friendly environment makes it easy and comfortable to connect and negotiate deals.
We're proud to have the participation of distinguished and knowledgeable speakers and sponsors from over 70 of the hotel industry's top capital sources, brands, investors, developers, and consultants.
They'll be offering their expertise on this year's panel discussions and special presentations, including:
Panels full of active capital providers
Updated industry data, economic developments, trends and expectations
High-level insight from C-Suite executives
Interactive discussions on construction financing, development, select service, and transactions in today's market
If you're seeking private equity for a project, don't miss our special Monday afternoon session, Meet the Equity: A Private Equity Strategies Workshop. This dynamic discussion of the most effective practices for raising equity in hotel acquisitions and developments will take place on Monday afternoon, May 7. Jonathan Falik of JF Capital Advisors and Guy Maisnik, Vice Chair of JMBM's Global Hospitality Group will lead a panel of private equity experts in a seminar on how they evaluate requests for capital and what makes certain deals attractive to them. This workshop is free for all registered for the conference.
Who will you meet this year, and how might that impact your upcoming deals and projects? Join us at Meet the Money® 2018 and expand your network and your horizons for 2018 and beyond. Register today to secure your spot!
Who's coming to Meet the Money 2018?
A&B Hotel Management Investment
Kamla Hotels
ABA Development
KHP Capital Partners
Accor Hotels
Kimpton Hotels & Restaurants
ACS Architects
Kirkwood Collection
Aimbridge Hospitality
Kiwi Hospitality
Amber Hotel Company
Knowhere Holdings
Anderson Hospitality Consultants
Kushner
Apple Hospitality REIT
LaSalle Nova Capital Markets of Chicago
Arris Investments
Live Oak Bank
Arthur J. Gallagher & Co.
The Lodging Conference
Ashford Hospitality Prime
Lodging Development Group
Baker Tilly Capital
Lodging Magazine
Bank of the Ozarks
Lowe Enterprises Investors
Bergstrom Capital Advisors
LW Hospitality Advisors
BLLA
Manhattan Hospitality Advisors
BMO Harris Bank
Marcus Hotels & Resorts
Caesars Entertainment
Marin Management
Canyon Partners Real Estate
MetWest Ventures
CapitalSource
Miller Law Group
CBRE
NABHOOD
CBRE Hotels
NEBO Hotel Finance
Chicago Title Company
Neil Locke & Associates
CHMWarnick
Noble Investment Group
City National Rochdale
Northern Arizona University
CleanFund
Pacific Street Capital
CMB Regional Centers
Pacifica Hotels
Coast Hotels
Parkwest GC
Commonwealth Land Title Company
Partner Engineering and Science
Condor Hospitality Trust
Perez & Rodriguez
Connolly Hospitality Advisors
Performing Equity
Cypress 16
Petra Risk
Davis Hotel Capital
Pinnacle Advisory Group West
DCSG Developments
Point Hospitality Group
East West Bank
Prime Finance
Equinox Hospitality
Prism Hotels & Resorts
Equis Hospitality Management
Prospera Hotels
Fidelity National Title
Pyramid Hotel Group
FRB Realty Capital
Radisson Hotel Group
G6 Hospitality
Related Fund Management
Gatehouse Capital
Rider Levett Bucknall
Gehr Hospitality
RLHC
GF Management
RLJ Lodging Trust
Global Hotel Network
RO Consulting
GRP Capital
Robert W. Baird
Hall Structured Finance
RobertDouglas
Harvest Miami Real Estate Group
Rockbridge Capital
HEI Hotels & Resorts
Ryebridge Capital
HFS Concepts4
SiO Hospitality
Highland Group
Snyder Nationwide Real Estate
HMV
Starwood Property Trust
Hodges Ward Elliott
StepStone Hospitality
Horvath
Stewart Title Company
Hospitality Funding
Stonehill Strategic Capital
Hospitality Unlimited Investments
Stout Risius Ross
Hotel Business
STR
Hotel Management
Strategic Realty Capital
Hotel Online
Summit Investment Management
HotelAVE
T2 Hospitality
HotelExecutive.com
TMC Financing
HotelNewsNow.com
Trigild
HREC
Trilogy Spa Holdings
HSBC – North America
Trump Hotels
HVS
Two Roads Hospitality
Hyatt Hotels Corporation
Uglobal
iBorrow LP
Valencia Group
ICBC USA
Vertex Realty Advisors
ICONA Resorts
Viceroy Hotel Group
IHG
Washington Holdings
Innsight Hotel Management Group
Western Securities Limited
Interstate Hotels & Resorts
Wilson Meade Commercial Real Estate
Jameson and Company
Woodbine Development Corporation
JF Capital Advisors
WoodSpring Hotels
JLL
Woodspring Suites
JMB Financial Advisors
Yotel
JMBM
---
This is Jim Butler, author of www.HotelLawBlog.com and hotel lawyer, signing off. Please contact us if you would like to discuss any issues that affect your hotel interests or see how our experience might help you create value and avoid unnecessary pitfalls. Who's your hotel lawyer?
---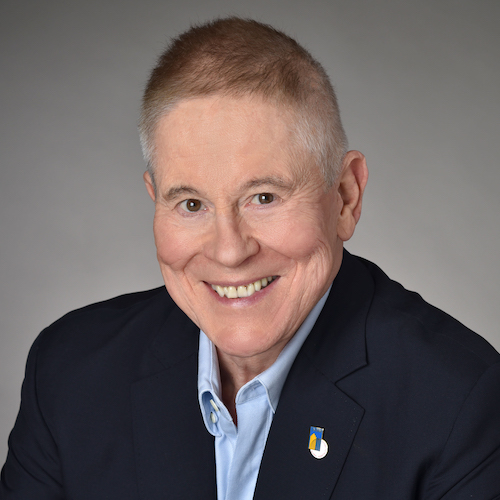 Jim Butler is a founder of the JMBM law firm and chairman of its Real Estate Department. He founded and chairs the Firm's Global Hospitality Group® and its EB-5 Finance Group which provide business and legal advice to owners, developers and investors of commercial real estate, particularly hotels, resorts, restaurants, spas and senior living. This advice covers purchase, sale, development, financing, franchise, management, labor & employment, litigation, ADA, IP, and EB-5 matters for such properties.
Jim is recognized as one of the top hotel lawyers in the world and has led the Global Hospitality Group® in more than $87 billion of hotel transactions and more than 3,900 hotel properties located around the globe.
Jim's group has advised on more than 100 EB-5 projects, closed more than $1.5 billion of EB-5 financing, and sourced more than half of that for our clients.
Contact Jim at +1-310.201-3526 or JButler@jmbm.com
---
Hotels we have worked on over the years. Visit our hotel photo gallery to see some of the more than 3,900 properties around the globe that the hotel lawyers of the Global Hospitality Group® have been involved with, on behalf of our clients. For a more comprehensive list of hotels properties and projects we have worked on, see our Credentials.