18 March 2015
Click here for the latest articles on EB-5 Financing. 
Editor's update: As of December 31, 2015, JMBM's team has closed more than $1 billion of EB-5 financing for our clients!
The buzz continues on EB-5 financing for development projects.
EB-5 financing is an important and viable source of construction financing for hotels, hotel enhanced mixed-use, and other development projects. Five years ago, when JMBM started helping hotel developers with EB-5 financing, many worried about whether this is a legitimate and reliable financing source.
Now, after billions of dollars of development have been funded with EB-5, this type of financing is regarded as mainstream, and is used by many institutional players including government entities such as port authorities, major hotel brands like Marriott and Hilton, and some of the largest owners of hotels such as the Related Companies and Silverstein Properties.
As an active source of EB-5 funding for select developers, JMBM's Global Hospitality Group® team has been busy too. We caught up with Jim Butler and Jonathan Bloch for an update on recent developments in this area as summarized in the Q and A below.
Q: How much EB-5 financing has JMBM sourced for its clients?
Our team has sourced more than $700 million of EB-5 funding for our developer clients.
In 2014, our team sourced and closed more than $200 million in EB-5 mezzanine loans for our clients.
To date in 2015, our team has sourced more than $475 million in EB-5 mezzanine loans for our clients which are signed deals expected to fund before the end of the year.
And there is about another $100 million in the pipeline that does not yet have a signed commitment.
Over the last 5 years we have worked on more than 60 EB-5 projects, primarily representing developers in getting EB-5 financing — projects all over the country, including high profile locations in California, New York, and Texas, but also in more bread-and-butter locations including Nebraska and Maryland.
Q: That is more than $700 million sourced by JMBM. What do you mean by "sourced"?
The "sourcing" is a process. What we do depends on the client. Typically, we help the client position and structure itself and the project for optimal EB-5 financing — presenting the best profile to get the fastest and most certain funding of the largest amount feasible. It includes identifying and introducing our client to one or more appropriate funding sources, negotiating a term sheet, and taking the deal through funding closing.
Q: Who is the ideal client for JMBM in EB-5 financing?
We are looking for quality, not quantity. We only want to work with a small number of top developers — great developers with superior track records and solid projects.
Q: How much money can you help source for a project?
Most of the financings we have arranged to date are in a sweet spot ranging from $22 million to $125 million. But we are have recently started working with lenders who can do some smaller deals–perhaps as small as $10 million, and we have one project that will fund shortly for more than $350 million.
Of course, there are other critical factors in sizing the EB-5 financing, such as the total loan-to-cost ratio generally should not more than 90%, and the EB-5 loan should not be more than 30-40% of total project costs (excluding land). But there is a big range of projects we work on.
Q: What are some of the most common mistakes you see developers making with EB-5?
There are a number of mistakes developers make with EB-5 financing. Here are a few tips to avoid the most common mistakes:
Bring in the EB-5 experts as early as possible. All of the common mistakes can be avoided if the developer brings in an experienced advisory team early in the process, rather than blundering around and trying to figure it out themselves. There is a steep learning curve! It is always better to "do it right the first time" rather than trying to untangle a mess.
Document the intention to raise EB-5 money (and replace any early expenditures with EB-5 financing) at the very outset, before you spend any money. Failure to do so will significantly reduce (or eliminate) the amount of EB-5 funding available.
Do not form your own regional center. Most developers should not consider forming their own regional centers. Doing so means going into an entirely new business – – the immigration and securities business. This can be time-consuming, frustrating, and nonproductive.
Do not do anything with the regional center before you have proper guidance. It is too easy to stumble into the "wrong" regional center and get your shoelaces tied together with early discussion. As of March 2, 2015, USCIS had approved approximately 641 regional centers. We estimate that 10% of the regional centers have raised more than 90% of the EB-5 capital. In most cases, using one of the 90% is unacceptably risky.
Do not forget to count all the parts of a mixed use project. In terms of generating the critical jobs count for sizing an EB-5 financing, all elements of a project, and sometimes immediately adjoining projects, should be considered. Just because you want to put all the EB-5 money into a hotel, does not prevent you from counting the jobs created from other parts of the project (as long as the jobs created by these other elements are not being used for another EB-5 financing).
Due diligence. Due diligence. Due diligence. Do not start talking to anyone about EB-5 financing until you know the right questions to ask and have performed enough due diligence to take the next steps.
Other articles on EB-5 Financing
To access our rich library of articles on EB-5 financing, go to www.HotelLawyer.com, scroll down the right-hand side under LEARN MORE ABOUT and click on "EB-5 Financing." For your convenience, here are a few popular EB-5 articles that may be of interest:
JMBM has sourced more than $700 million of EB-5 financing for new development projects
Hotel Financing 2015: JMBM's "preferred" EB-5 construction financing program for top developers and projects.
FAQs about EB-5 project financing for new hotel development
Hotel development & EB-5 financing: Why you don't want to form your own regional center
Hotel development financing: How to win the race for EB-5 capital
Financing hotel development today: The 5 questions every hotel developer is asking about EB-5 financing
Hotel Lawyer to Developers: Looking for EB-5 Financing? The China "Retrogression" means you should act sooner than later!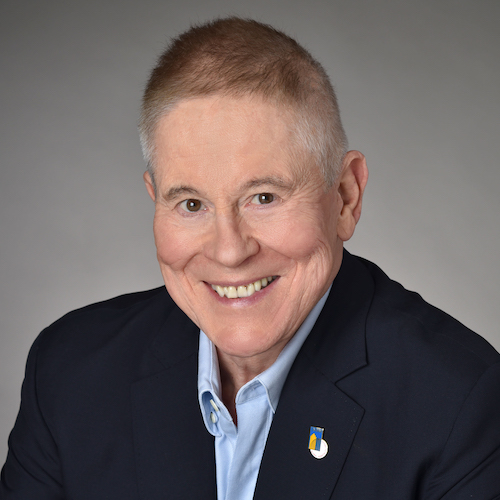 Jim Butler
is a founding partner of JMBM, and the founder and chairman of JMBM's Global Hospitality Group® and Chinese Investment Group™. He is recognized as one of the top hotel lawyers in the world and has authored or co-authored The HMA & Franchise Agreement Handbook, How to Buy a Hotel Handbook, and The Lenders Handbook. Jim has led the Global Hospitality Group® in more than $68 billion of hotel transactional experience, involving more than 1,500 hotel properties located around the globe. Jim's team has worked on more than 60 EB-5 projects over the past three years.
310.201-3526
or
jbutler@jmbm.com
This is Jim Butler, author of www.HotelLawBlog.com and hotel lawyer, signing off. We've done more than $68 billion of hotel transactions and have developed innovative solutions to unlock value from hotels. Who's your hotel lawyer?
---
Our Perspective. We represent hotel owners, developers and investors. We have helped our clients find business and legal solutions for more than $68 billion of hotel transactions, involving more than 1,500 properties all over the world. For more information, please contact Jim Butler at jbutler@jmbm.com or +1 (310) 201-3526.
Jim Butler is a founding partner of JMBM, and Chairman of its Global Hospitality Group® and Chinese Investment Group™. Jim is one of the top hospitality attorneys in the world. GOOGLE "hotel lawyer" and you will see why. Jim and his team are more than "just" great hotel lawyers. They are also hospitality consultants and business advisors. They are deal makers. They can help find the right operator or capital provider. They know who to call and how to reach them.