25 July 2014
Click here for the latest articles on EB-5 Financing. 
EB-5 financing has gone mainstream for hotel development
The use of EB-5 financing has exploded over the past 3 years as an important funding source for new hotel development. It is clearly now part of the "mainstream" being used with great success by increasingly institutional companies. Marriott was among the earliest advocates for the program and has used it for many high profile hotels such as the Ritz-Carlton/JW Marriott and Marriott Courtyard/Residence Inn hotels in DTLA. But more recently, other major brands have come on board and encourage developer use of EB-5 financing.
As lawyers who have worked on more than 60 EB-5 projects all over the country, we have noticed that everyone who investigates EB-5 financing wants answers to 5 big questions about the EB-5 financing opportunity for their project. It should come as no surprise that most of our EB-5 projects involve financing for new hotel development, because hotels are the most popular type of project for EB-5 investors and we have one of the most prominent hotel law practices in the world. However, our team has also successfully used EB-5 financing for a number of non-hotel projects including senior living, restaurants and solar farms.
The 5 questions every hotel developer is asking
about EB-5 financing
by
Jim Butler and Jonathan Bloch
In seeking to access EB-5 financing, our developer clients have asked a lot of questions, but most of them can really be summed up in the following 5 questions:
1. Will EB-5 work for me on my project?
2. How much money can I get?
3. How much will it cost?
4. How long will it take?
5. How can I get certainty of execution?

Exactly what does JMBM do for preferred developers seeking EB-5 financing?
For all developer clients, we provide legal and business advice to determine the answers to these 5 big questions (for the developer and their projects), and act as Counselors to guide our clients through the entire EB-5 process. Exactly what we do depends upon whether our client can qualify for "preferred" status which we will discuss in another article.
For developers and projects that qualify for "preferred" status, we can usually assist in sourcing EB-5 capital along with the following critical items:
Source EB-5 funding
Evaluate EB-5 threshold feasibility
Optimize developer profile and project structure
Assemble the right "EB-5" team with best players
Help size and structure the capital stack
Negotiate optimal deal terms with current input on what is "market"
Negotiate and finalize funding documents with capital source
Validate EB-5 funding strategy
Oversee issues in the capital raising process
Close the financing
As the developer's Counselor, we negotiate a fairly complex loan or preferred equity transaction in a regulatory environment that requires compliance with USCIS, SEC, & FINRA. This process also necessitates identifying, selecting, negotiating and coordinating with an immigration law firm, an economist, various hotel consultants and several Regional Centers to get your loan properly sized and documented.
As part of the financing process, for each EB 5 financing project we work with each client and appropriate members of the EB-5 team to do the following:
Obtain a TEA map and letter of authorization from an economist
Manage "new job count" issues for direct, indirect, and induced jobs to ensure compliance with EB-5 requirements of the USCIS to support the size of your EB-5 financing
Assist in developing the proper business plan for your project
Verify calculations from the economist and regional center and strategize best way to maximize loan size and terms for the developer
Drive loan sizing and capital stack position
Negotiate loan commitment and loan documents that reflect proper collateral, have appropriate escrow release provisions and security so terms will be acceptable to both the developer and to traditional construction lenders who may be in a senior lien position
Negotiate and finalize inter-creditor agreements, escrow agreements, completion guarantees, various security agreements (depending upon collateral provided by the developer), and other related financing documents
Time to evaluate the right EB-5 strategy for you?
We have a lot of practical experience in helping our developer clients raise EB-5 funding. If you would like some help to evaluate whether EB-5 could work for you, or what strategy is best for you, then give us a call. There is no cost for an initial discussion.
Jim Butler, +1-310-201-3526 or jbutler@jmbm.com
David Sudeck, +1-310-201-3518 or dsudeck@jmbm.com
Other articles on EB-5 Financing
To access our rich library of articles on EB-5 financing, go to www.HotelLawyer.com, scroll down the right-hand side under LEARN MORE ABOUT and click on "EB-5 Financing." For your convenience, here are a few popular EB-5 articles that may be of interest: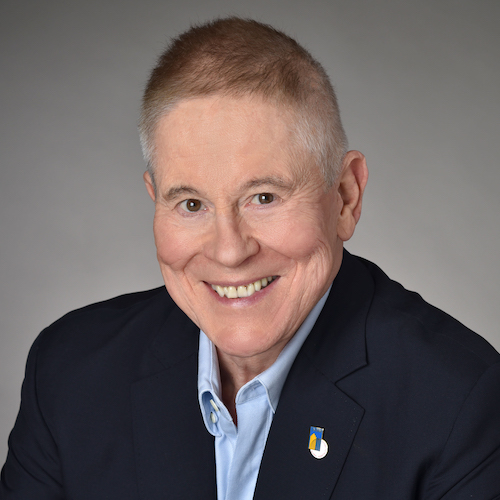 This is Jim Butler, author of
www.HotelLawBlog.com
and hotel lawyer. We represent hotel owners, developers and investors. We have helped our clients find business and legal solutions for more than $71 billion of hotel transactions, involving more than 3,800 hotels. As of January 31, 2017, we have closed more than $1.5 billion of EB-5 financing for our clients' projects, and sourced most of that. I invite you to contact me to explore how our experience and resources might help you accomplish your goals.
310.201-3526
or
jbutler@jmbm.com