09 July 2019
Click here for the latest articles on Resort Fee Litigation.
Note: If you are a consumer with a Resort Fee issue, please do NOT contact us! We do not represent consumers with complaints against hotels. We are part of the fabric of the hotel industry and are committed to informing, educating and assisting players in the hotel industry.
Hotel Lawyer: We hate to say "we told you so" on Resort Fee litigation
We have been watching the Resort Fee issue for several years. We have advised clients on litigation, compliance and risk mitigation strategies. We have provided counsel on Attorney General investigations. We understand the best defenses to consumer and government agency claims that Resort Fee practices constitute violations of state consumer protection actions, the Federal Trade Commission Act and other cause of action based on misrepresentation, consumer fraud, and unfair business practices.
We have cautioned that consumer frustration over this issue is very high, and government agencies have periodically shown significant interest in jumping on a populist bandwagon. But today, it looks like the situation may have finally reached a turning point.
Hotel Resort Fees litigation back in the news
On July 9, 2019, the Attorney General for the District of Columbia sued Marriott International in Superior Court for the District of Columbia over its policies and practices regarding "Resort Fees" and "drip pricing." The lawsuit says that Marriott's use of Resort Fee pricing misrepresents material facts (and tends to mislead consumers), and is an unlawful trade practice that violates the District's Consumer Protection Act.
Resort Fees is a shorthand expression for all mandatory fees and charges imposed by a hotel on its guests which are not included in the quoted room rate. They may have a variety of names such as resort fees, service fees, amenity fees, destination fees, surcharges or otherwise. But the common feature is that they are non-optional charges to the guest which are not included in the initially quoted room rate.
Copy of the complaint in DC vs. Marriott
Click here to view a copy of the complaint.
Potential importance of this Resort Fee case
Resort Fees have been around since at least 1997, but by 2017 they were estimated to have grown to more than $2.7 billion. They seem to be gaining greater popularity with hoteliers and continue to be a top annoyance for hotel guest. The practices the new lawsuit complains of are widely used throughout the industry by a large number of hotel brands and operators.
While some hotel companies may seek to distinguish their practices from those of Marriott in this case, we believe that most Resort Fee cases will present similar liabilities, challenges and compliance problems that Marriott will face.
Putting Resort Fee litigation in context
Over the years, there have been periods of intense focus on various mandatory hotel charges, including some consumer class actions, an FTC press release and letter to 22 hotel companies in 2012, the formation of a task force by 47 Attorneys General in 2016, and an FTC Report issued in January 2017.
But since the January 2017 FTC Report, it seemed like government action on Resort Fees calmed down. Some thought the regulators lost interest. Others thought the Trump administration had brought a new lower-key approach to regulatory enforcement. In any event, there has been no high-profile enforcement action or litigation until the July 9, 2019 lawsuit filed by the Washington DC Attorney General.
In the coming days, we will see if the FTC steps back into this issue, and whether the other 46 Attorneys General initiate similar litigation against Marriott or other owners and operators with Resort Fees. The Federal Trade Commission Act and most states consumer protection laws have provisions similar to the District of Columbia's.
While some plaintiffs' lawyers may prefer to ride the coattails of the Federal or State government action, others may seek to file class actions to stake out their claims early in the game.
We expect this topic will be an active one for a while.
How to get help with Resort Fee litigation issues
We understand the history and complexities of the Resort Fee litigation and we are advising industry stakeholders on these matters currently. If you would like some help to evaluate your situation and options, then call one of the members of our Resort Fee Litigation Advisory Group. There is no cost for an initial discussion.
Jim Butler, +1-310-201-3526 or jbutler@jmbm.com
Mark Adams, +1-949-623-7230 or mxa@jmbm.com
For more information about Resort Fee issues, including the latest updates, go to www.HotelLawBlog.com, scroll down the right-hand side under LEARN MORE ABOUT and click on "Resort Fee Litigation" where you will find all the articles on the subject.
For your convenience, here are links to Resort Fee articles that will provide a fairly comprehensive understanding of the history and evolution to the current situation:
---
This is Jim Butler, author of www.HotelLawBlog.com and hotel lawyer, signing off. Please contact us if you would like to discuss any issues that affect your hotel interests or see how our experience might help you create value and avoid unnecessary pitfalls. Who's your hotel lawyer?
---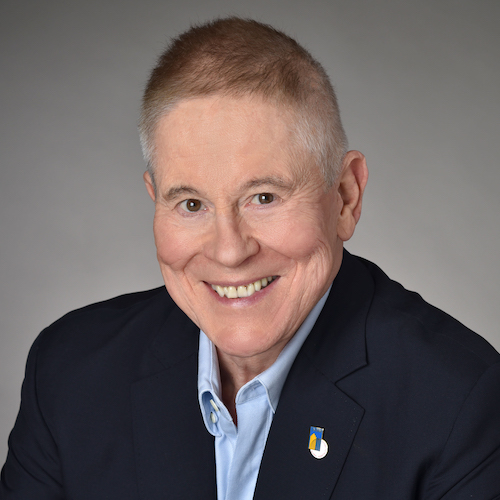 Jim Butler is a founder of the JMBM law firm and chairman of its Real Estate Department. He founded and chairs the Firm's Global Hospitality Group® and its EB-5 Finance Group which provide business and legal advice to owners, developers and investors of commercial real estate, particularly hotels, resorts, restaurants, spas and senior living. This advice covers purchase, sale, development, financing, franchise, management, labor & employment, ADA, IP, and litigation.
Jim is recognized as one of the top hotel lawyers in the world and has led the Global Hospitality Group® in more than $87 billion of hotel transactions and more than 3,900 hotel properties located around the globe.
Contact Jim at +1-310.201-3526 or JButler@jmbm.com
---
Hotels we have worked on over the years. Visit our hotel photo gallery to see some of the more than 3,900 properties around the globe that the hotel lawyers of the Global Hospitality Group® have been involved with, on behalf of our clients. For a more comprehensive list of hotels properties and projects we have worked on, see our Credentials.