28 May 2014
The Lodging Industry Investment Council (LIIC) is the hotel industry "think tank" whose membership includes the hospitality industry's most influential investors, lenders, corporate real estate executives, REITs, public hotel companies, brokers and significant lodging equity sources. More than 80% of surveyed LIIC members have purchased a hotel in the last 12 months. Together, the members of LIIC represent ownership, control or disposition of well over $20 billion of lodging real estate.
Along with Mike Cahill of Hospitality Real Estate Counselors (HREC) and Sean Hennessey of the Lodging Investment Advisors, I am privileged to be one of the co-chairs of the Lodging Industry Investment Council (LIIC).
LIIC Annual "Top Ten" Survey
LIIC's annual survey of lodging investment trends and challenges is a highly-regarded profile of investment sentiment and attitudes for the hotel industry for the next 12 months.
The 2014 LIIC Survey was compiled by Mike Cahill and he presented the results to more than 350 attendees of the 24th annual Meet the Money® conference in Los Angeles earlier this month. What do LIIC members think about hotel property values, transaction volume, access to capital, and hotel development?
The complete presentation of the LIIC Top Ten is available on www.HotelLawyer.com. Click on "RESOURCE CENTER" and then "Hotel Industry Presentations."
By the way, all the other presentations from our 24th annual hotel conference are also available at www.HotelLawyer.com on that same page (RESOURCE CENTER/Hotel Industry Presentations).
In addition to the LIIC Top Ten Survey, this year we are publishing the "Top 15 Member Quotes" collected in connection with the survey. There are some interesting thoughts here. Please see below.
The 2014 LIIC Top Ten Survey's Top 15 Member Quotes
By Michael Cahill, CEO & Founder, and Michael Torres, associate; HREC- Hospitality Real Estate Counselors
Behind the scenes of the annual LIIC Top Ten Survey, lies an extensive and comprehensive survey filled in by the leading hotel investment executives in North America.  In addition to the many multiple choice questions, optional space is provided for "write in" comments.  For the first time in the history of the Survey, we have decided to publish some of these quotes.  As will be seen in the quotes, LIIC member thoughts range widely, from pithy "tongue-in-cheek" to prophetic.  Attitudes range widely from "Polly Anna" to "Negative Nelly." Clearly, the views of today's most influential hotel investors (the people with great influence on all our professional lives) range widely in terms of seeing the "glass as half full or half empty."
On behalf of myself and my LIIC co-chairmen, Sean Hennessey and Jim Butler, we hope that you enjoy this unique and fun behind-the-scenes perspective!
Top 15 Quotes from 2014 LIIC Top Ten Survey
Top 3 future concerns: "(1)The hotel markets are improving greatly, but I do not see comparable improvement in the underlying economy. (2) Global/Macro Events (3) a return of ignorant, non-expert, yield-chasing players entering the market, and (4) The US Government is clueless, anti-business and can likely screw up a long overdue economic recovery." — Advisor/Consultant when asked only what his top three future concerns were.
"The two ends of the barbell have a bright future in the near term – luxury and economy. Convention and group hotel value will surprise to the upside as group bookings show increases." — Owner/Operator relative to hotel value trends.
"Assuming NOI growth is significant, which it is forecasted to be, then values will increase irrespective of cap rate compression. Development in the Midscale segment continues, however, so that may mute value growth in certain markets." — Owner/Operator in reference to forecasted hotel values for the next 12 months.
"There is a lender 'scrum' on most debt placements these days." — Owner/Operator on future of hotel interest rates.
"Key is tension between cap rates and NOI. I believe treasury interest rates stay at or around 3% (call it 2.5%-3.2%) for the next year, so cap rates are unlikely to move up (maybe down given how much money is chasing hotels). So the rest is down to growth, which should be pretty good–mid-single digit RevPAR, varying by market, with some margin gains despite ongoing cost pressures." — Widely Published Industry Analyst when questioned about the near future of hotel values.
"The financing is there for almost anything, as long as there is a contract of sale, so buyers can make any offer and find a bank willing to lend." — Hotel Lender relative to the future of hotel values.
"Contrary to public banter, lenders are still relatively disciplined and require thresholds on LTV and DSCR, as well as good sponsorship. CMBS lending started off the year muted relative to expectations." — Owner/Operator on senior hotel debt trends.
"Investors have adjusted their return criteria down over the past 18 months, but are showing discipline by not chasing lower. Many funds have target hurdles that will not allow them to keep adjusting lower." — Owner/Operator on the future of unlevered hotel equity return requirements.
"How will we successfully work with new Chinese hotel owners and investors as they become significant factors in the industry?" — Advisor/Consultant on future hotel investment concerns.
"Equity looking for hotel investments is increasing, and debt availability is also increasing. As prices go up buyers will utilize leverage to achieve their returns this lowering I levered return requirements." —Owner on the future trends of unlevered hotel equity rates of return.
"RE prices continue to rise faster than cash flows. Product is less available which drives higher acquisition prices. The desire to place money is high, thus return expectations go down. Similar to what occurred in the late 90s and mid 2000s." — Developer when questioned about the future of equity returns.
"Lots of capital chasing hotels, lots of low cost debt, and higher LTVs, so buyers bidding prices up, equity returns down." — Industry statistics expert on future of equity returns.
"Deals are trading at full value. The winner in the bidding has to do something to get that next turn to win; either use more debt or compromise on returns. Debt is available so it will be used." — Owner/Operator in reference to the forecast of typical mortgage loan/value ratios.
"Sale expectations (pricing) are too high in secondary and tertiary markets. They are approaching replacement values." — Third-Party Operator when questioned about top concerns over the next 12 months.
"I've seen this movie before, it always ends in tears." — Hotel Lender when asked about hotel lending trends.
Successful hotel investment involves reliably reading both market perceptions and realities.  The quotes presented give key insight into the minds of those people controlling the lodging real estate market.  While hotel owners, operators, developers, brokers, lenders—and every other discipline in the industry—face a number of hurdles going forward, optimism abounds. How long that lasts remains to be seen. However, it's clear that the LIIC membership, which collectively represents hundreds of years of hotel deal experience, believes the good times will continue to roll for the foreseeable future.
For questions on the Top 15 Quotes, please contact any of the below.
Mike Cahill, HREC, mcahill@hrec.com
Sean Hennessey, Lodging Advisors, shennessey@lodgingadvisors.com
Jim Butler, JMBM, jbutler@jmbm.com
For more information on LIIC – The Lodging Industry Investment Council, please consult our website, www.liic.org.
###
How to get the presentations from Meet the Money® 2014.
All the slide presentations from the conference are available for free download at www.HotelLawyer.com. From the home page, simply click on "RESOURCE CENTER" and then scroll to the bottom of the page and click on "Hotel Presentations."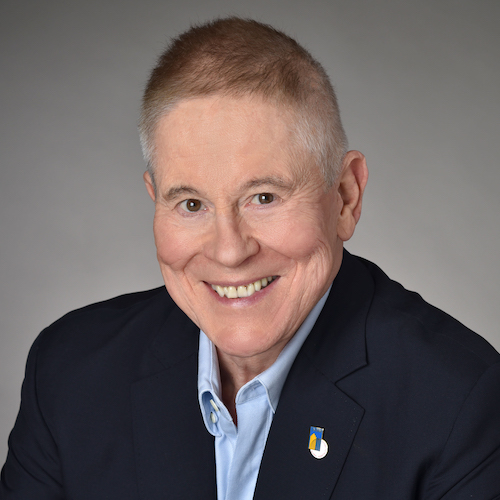 Jim Butler, author of the Hotel Law Blog, is the Chairman of JMBM's Global Hospitality Group® and Chinese Investment Group®. Jim and his team of hotel lawyers represent hotel owners, developers and investors. The group has helped their clients find business and legal solutions for more than $87 billion of hotel transactions, involving more than 3,900 properties around the globe. They are more than "just" great hotel lawyers. They are also hospitality consultants and business advisors. They are deal makers. They can help find the right operator or capital provider. They know who to call and how to reach them. Contact Jim Butler at 310-201-3526 or jbutler@jmbm.com