By Jim Butler and the Global Hospitality Group®
Hotel Lawyers | Authors of www.HotelLawBlog.com
15 April 2014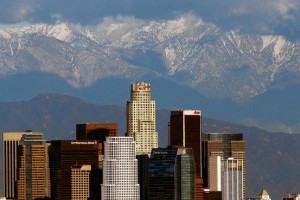 The coolest new downtown in America
If you haven't been to what the cognoscenti now call "DTLA" (downtown Los Angeles) for a while, you might not recognize it. Gone are the days the sidewalks were rolled up at 5:00 pm and you had to go to Hollywood or Santa Monica for drinks or some fun. Earlier this year, Brett Martin of GQ magazine dubbed it "the coolest new downtown in America."
In fact, the introduction to Brett Martin's article is a great summary of the miraculous change in the demographics of DTLA that provide part of the reason that everyone seems to want to buy or build a hotel in Los Angeles today. Here is what it said:
America's Next Great City Is Inside L.A.

For decades, Downtown has been the dark center of L.A.: a wasteland of half-empty office buildings and fully empty streets. But amid the glittering towers and crumbly Art Deco facades, a new generation of adventurous chefs, bartenders, loft dwellers, artists, and developers are creating a neighborhood as electrifying and gritty as New York in the '70s. Brett Martin navigates his way through the coolest new downtown in America.
What does this "renaissance" mean in terms of the LA market for hoteliers?
Expanding markets are good for the hotel business. DTLA has become a destination and a hub of activity and excitement. Los Angeles has had so little hotel development over the past few decades, that it is one of the most underserved markets in the US now. And as hotel room rates jump, it is suddenly feasible to buy or build hotels that made no economic sense just a little while ago.