18 December 2015
Click here for the latest articles on EB-5 Financing. 
Hotel lawyer with great news for developers: the EB-5 immigrant visa financing program has been renewed — approved by Congress and signed by the President. It is being continued without change through September 30, 2016.
JMBM's team has closed more than $1.5 billion of EB-5 financing and sourced more than half of that for our clients
A funny thing happened on the way to the 2016 Federal budget approval last week. One of the "riders" to the omnibus appropriations bill was the EB-5 legislation sponsored by Senators Leahy and Grassley. For months preceding the scheduled Congressional action, many stakeholders in the EB-5 industry spent untold hours in negotiating complex provisions to deal with certain concerns regarding the program. These negotiations resulted in multiple drafts of the proposed legislation being exchanged between Congressional staff and industry leaders, with the "final" draft receiving the unanimous approval of the trade organization for regional centers, the Invest in the USA or IIUSA. It was a good compromise on many knotty issues.
Then at the proverbial 11th hour . . . on Wednesday, December 16, the elaborate "final" compromise proposal was jettisoned in favor of a simple extension of the expiration date for the Regional Center program to September 30, 2016, without any other changes to the program.
The EB-5 regional center program is extended without any other changes.
Yes. That is right. After all the discussions and proposals, THE ONLY CHANGE IN THE LAW IS AN EXTENSION OF THE EFFECTIVE DATE FOR THE PROGRAM THROUGH NEXT YEAR.
Now, as the program has been renewed without a single change, lenders and foreign investors are now rushing to fill the pipeline again. And it is much more desirable to be at the front of the line, rather than at the back of the line.
Nothing was done about any other issues, including the following:
increasing the foreign immigrant's minimum investment to $800,000 (or any other number)
imposing restrictions on gerrymandering TEAs (like limiting census tracts to 12 or requiring they all be contiguous)
levying a minimum annual fee on each regional center
increasing regulatory filings, certifications, inspections and reports
The only change in EB-5 is extension of the expiration date of the program for 9+ months through September 30, 2016. Nothing else!
This is great news for most developers. Here's what it means.
There are no changes in the law. Business will continue as usual. If you are a developer with a project in the market, you will not have to scramble to make any changes in your private placement memorandum. You will not have to change your minimum investment for foreign investors. Your investors will not have to worry if they have made necessary filing by the effective date of the new law.
If you are just starting to get into the process, the "old rules" continue and you don't have to worry about figuring out the new ones. . . for now.
We believe these circumstances also suggest that if you are considering financing your development project with EB-5 capital, you should not delay. There are many reasons why you want to get your project in the process as soon as possible:
The number of visas for EB-5 remains at 10,000 per year. In the last two years these visas were all utilized prior to the end of the government's September 30 fiscal year. Some industry experts predict that the visas could be fully utilized by May 2016 if this trend continues. It is almost certain they will all be used prior to September 30, 2016.
There is significant pent-up demand for EB-5 projects and capital –– from developers seeking the capital, foreign immigrants looking for qualified investments and the regional centers/lenders whose main business is identifying, vettting and marketing suitable development projects. The EB-5 program's uncertainties had a chilling effect on new projects. How can you underwrite a project if you don't know whether it will be in a TEA, what the new definition of a TEA will be, what the minimum required investment will be, how job creation will be counted (and therefore the amount of capital that can be raised), and so on.
We know of EB-5 lenders whose pipeline is now empty because they did not feel they could accept new projects while they were waiting to find out what the EB-5 rules would be for a new offering. We expect those pipelines to fill very fast. And the best will succeed beyond all others.

There has been something of a hiatus or gap in EB-5 financings as developers and lenders waited to see if Congress would change the law on essential details that affect how (or even whether) a project can be structured for EB-5 — matters such as the minimum investment, how or whether one could qualify as a TEA, how the minimum new jobs requirement would be calculated, and other important business and legal details.
While it is never too late to start, execution risks will increase significantly as time goes on. With the rush of all constituents to take advantage of the current situation, time is not your friend. The 10,000 visa maximum per year may be reached in May or June, 2016. The top developers are now going back to raise their third, fourth and fifth rounds of EB-5 capital, and in ever larger amounts. (With the right lender, it is easier to raise $300 million or $500 million today than to raise $30 million). And don't forget, China has been the source of more than 70% of the EB-5 capital the last two years. Business virtually closes down for a month in China for the Chinese New Year which starts February 8, 2016. So how will you squeeze into the window before EB-5 visas are exhausted in 2016?
Finally, the uncertainties of possible legislative change will grow greater with the passage of time. Many of those disappointed by the last-minute change that "only" extended the expiration date of the regional center program, have vowed to reintroduce legislation to correct the other issues they believe present significant problems. While there is normally some kind of grandfathering for transactions started prior to the passage of legislation, many believe that the industry is on notice about many important features of the EB-5 program, including minimum investment, TEA, and compliance with securities, regulatory, and national security concerns. Accordingly, there may be little or no grandfathering for changes which could materially affect anyone caught in mid process during the passage of such legislation. No one can predict when or whether this legislation will be presented, but it is almost certain to be raised at the expiration of the current sunset date of September 30, 2016. While one would hope that the last compromise reached on the "final" proposed legislation (prior to the last-minute change on December 16, 2015) would be the model, there is no assurance this will be the case. Therefore, again, the sooner you start and close your EB-5 financing deal, the greater will be your certainty of execution and the fewer challenges you are likely to have.
Why you want to start raising your EB-5 capital NOW . . .
With the EB-5 program extended for another year (through September 30, 2016) without a single change in the rules, we are advising our developer clients to proceed with all due haste in pursuing their EB-5 financing. On this timing issue, our thinking is very simple: Now, as the program has been renewed now without a single change, lenders and foreign investors are now rushing to fill the pipeline again. And it is much more desirable to be at the front of the line, rather than at the back of the line.
Time to evaluate the right EB-5 strategy for you?
We have a lot of practical experience in helping our developer clients raise EB-5 funding. If you would like some help to evaluate whether EB-5 could work for you, or what strategy is best for you, then give us a call. There is no cost for an initial discussion.
Jim Butler, +1-310-201-3526 or jbutler@jmbm.com
David Sudeck, +1-310-201-3518 or dsudeck@jmbm.com
Other articles on EB-5 Financing
To access our rich library of articles on EB-5 financing, go to www.HotelLawyer.com, scroll down the right-hand side under LEARN MORE ABOUT and click on "EB-5 Financing." For your convenience, here are a few popular EB-5 articles that may be of interest: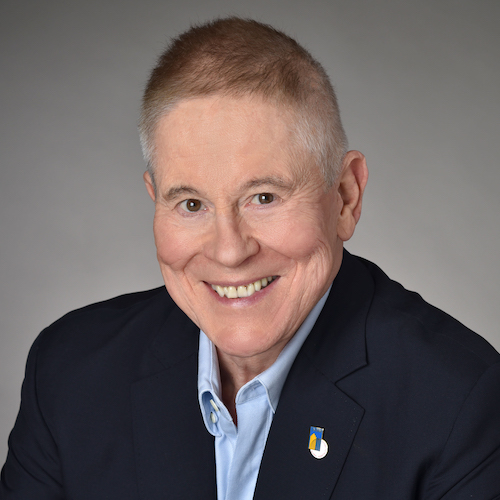 This is Jim Butler, author of
www.HotelLawBlog.com
and hotel lawyer. We represent hotel owners, developers and investors. We have helped our clients find business and legal solutions for more than $87 billion of hotel transactions, involving more than 3,900 hotels. As of January 31, 2017, we have closed more than $1.5 billion of EB-5 financing for our clients' projects, and sourced most of that. I invite you to contact me to explore how our experience and resources might help you accomplish your goals.
310.201-3526
or
jbutler@jmbm.com