Click here for the latest articles on EB-5 Financing. 
02 October 2015
We are pleased that the Continuing Resolution passed by Congress yesterday includes a temporary extension of the EB-5 Regional Center Program. This extension allows the program to continue generating foreign direct investment and creating U.S. jobs through December 11, 2015.
In addition to extending the current program to December 11, this will also provide additional time for Congress to consider a long-term reauthorization bill that would include reform measures to strengthen federal oversight and the integrity of the program. Members of Congress from both parties and both the House and Senate are negotiating in good faith.
This week, two Senate bills were introduced that propose revisions to the EB-5 program.
Last week, our team closed $350 million in EB-5 financing for our developer clients. We have closed more than $1.5 billion of EB-5 financing and sourced more than half of that for our clients and believe the EB-5 program will continue to be an important source of funding for qualified projects.
We will continue to report on EB-5 developments as they unfold.
S. 1501 – American Job Creation and Investment Promotion Reform of 2015 Act
S. 1501, the American Job Creation and Investment Promotion Reform of 2015 Act, was introduced by Senators Patrick Leahy and Chuck Grassley in June. This important bill would reauthorize the Regional Center Program for five years, while reforming the program with oversight and security measures, and would make the program more transparent.
S. 2122 – Invest In Our Communities Act
Yesterday, I received an update from our friends at eb5investors.com that Senator Rand Paul of Kentucky introduced Senate Bill 2122 (The Invest In Our Communities Act), which would make the EB-5 program permanent.
S. 2122 would strengthen the EB-5 program in five key areas:
Making the program permanent
Raising the total number of visas available under the EB-5 category
Removing derivatives, meaning that visas for an investor's spouse and children will not count towards the total number of allotted EB-5 visas
Introducing transparency measures
Keeping the Targeted Employment Area (TEA) investment amount at $500,000
Positive action on the bill will be enthusiastically anticipated in EB-5 community.
S. 2115 – Targeted Employment Areas Improvement Act
And today, we received a copy of a separate bill (S. 2115) introduced by Senator Jeff Flake captioned the Targeted Employment Areas Improvement Act. This bill focuses entirely on the definition of Targeted Employment Areas which qualify for a lower minimum investment than other areas – currently a $500,000 investment instead of a $1 million investment.
Why you want to start raising your EB-5 capital now . . .
With the vital future of EB-5 assured in the next few days, we are advising our developer clients who are ready to proceed with all due haste in pursuing EB-5 financing. On this timing issue, our thinking is very simple:
There has been something of a hiatus or gap in EB-5 financings as developers and lenders waited to see what would happen. As lenders and foreign investors rush to fill the pipeline again with certainty restored, it is much more desirable to be at the front of the line, rather than at the back of the line.
As of December 31, 2015, JMBM's team closed more than $1.5 billion of EB-5 financing and sourced more than half of that for our clients.
Please give us a call if you would like to see if we can help you.
Other articles on EB-5 Financing
To access our rich library of articles on EB-5 financing, go to www.HotelLawyer.com, scroll down the right-hand side under LEARN MORE ABOUT and click on "EB-5 Financing." For your convenience, here are a few popular EB-5 articles that may be of interest:
EB-5 funding for new development: JMBM has closed more than 1.5 billion of EB-5 financing.
EB-5 Immigrant Visa program extension signed into law — without any changes. EB-5 financing continues for new development projects.
Hotel Financing 2015: JMBM's "preferred" EB-5 construction financing program for top developers and projects.
FAQs about EB-5 project financing for new hotel development
Hotel development & EB-5 financing: Why you don't want to form your own regional center
Hotel development financing: How to win the race for EB-5 capital
Financing hotel development today: The 5 questions every hotel developer is asking about EB-5 financing
Hotel Lawyer to Developers: Looking for EB-5 Financing? The China "Retrogression" means you should act sooner than later!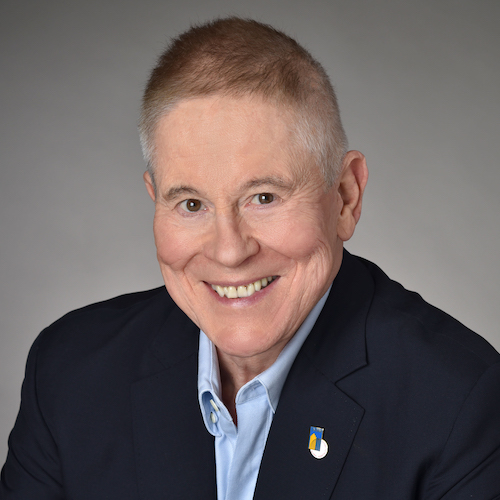 Jim Butler
is a founding partner of JMBM, and the founder and chairman of JMBM's Global Hospitality Group® and Chinese Investment Group®. He is recognized as one of the top hotel lawyers in the world and has authored or co-authored The HMA & Franchise Agreement Handbook, How to Buy a Hotel Handbook, and The Lenders Handbook. Jim has led the Global Hospitality Group® in more than $87 billion of hotel transactional experience, involving more than 3,900 hotel properties located around the globe.
310.201-3526
or
jbutler@jmbm.com
This is Jim Butler, author of www.HotelLawBlog.com and hotel lawyer, signing off. Why don't you give us a call (or send an email) and let us know what you working on? We would like to see if our experience might help you create value or avoid unnecessary pitfalls. Who's your hotel lawyer?