9 May 2023
See how JMBM's Global Hospitality Group® can help you.
JMBM's Global Hospitality Group®  hosted the 30th edition of Meet the Money® national hotel conference on May 1-3, 2023. Alongside investment boot camps and insightful discussion panels, the conference featured several exciting special presentations interpreting the latest data and industry sector highlights. In Part 2 of this blog series, we highlight the special presentations given by Romy Bhojwani and Ryan Meliker.
Romy Bhojwani, Director, Hospitality Market Analytics of CoStar Group, continued the first day of presentations with an examination of new trends in lodging industry fundamentals. He described strong and growing demand, with some weakness in luxury ADR.
Bhojwani expects a mild recession in the second half of 2023, but predicts that the travel industry will remain largely unaffected due to the prioritization of travel for households and hybrid work driving new sources of hotel demand.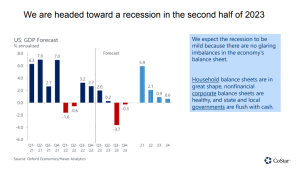 He demonstrated that hotel delinquencies are trending down while office and retail delinquencies are trending up.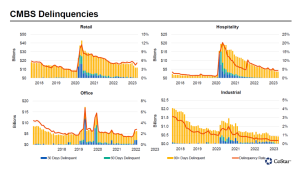 You can download the full presentation here.
Ryan Meliker, President of Lodging Analytics Research & Consulting (LARC), followed with an economic forecast for the lodging industry. He highlighted that while ADR and RevPAR reached 2019 levels in 2022, Hotel EBITDA and Hotel Values should reach them in 2023. LARC also estimates that occupancy will stabilize around 64% below 2019 levels in 2023.
Meliker provided a demand segment recovery outlook and expects corporate transient demand to increase to between 85-90% of 2019 levels in 2023, group demand to reach levels only slightly below 2019 in 2023, and leisure to stabilize around 130% of 2019 levels by 2023.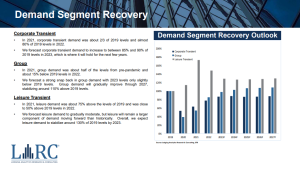 He went on to explain that national recovery has aligned with economic growth, and offered predictions for the top performing markets in the next five years.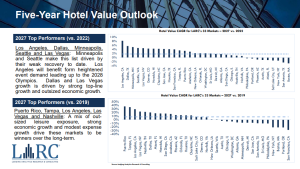 You can download the full presentation here.
Meet the Money Special Presentations
About Meet the Money®
For 30 years, Meet the Money® has created an energetic environment to forge relationships, negotiate deals, and gain an in-depth understanding of hotel investment and finance. Our national hotel conference attracts heavy hitters and offers an opportunity for productive, one-on-one networking with them.
We're looking forward to hosting the conference again in 2024. Mark your calendars – Meet the Money® 2024 will be held on May 6-8, 2024. For updates and more information, visit www.MeetTheMoney.com.
---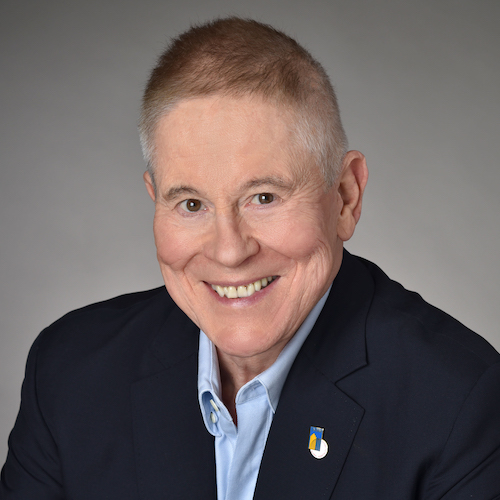 This is Jim Butler, author of www.HotelLawBlog.com and founding partner of JMBM and JMBM's Global Hospitality Group®. We provide business and legal advice to hotel owners, developers, independent operators and investors. This advice covers critical hotel issues such as hotel purchase, sale, development, financing, franchise, management, ADA, and IP matters. We also have compelling experience in hotel litigation, union avoidance and union negotiations, and cybersecurity & data privacy.
---
JMBM's Global Hospitality Group® has been involved in more than $125 billion of hotel transactions and more than 4,700 hotel properties located around the globe. Contact me at +1-310-201-3526 or jbutler@jmbm.com to discuss how we can help.
---