10 May 2023
See how JMBM's Global Hospitality Group® can help you.
JMBM's Global Hospitality Group® recently hosted the 30th edition of Meet the Money® national hotel conference. Alongside investment boot camps and insightful discussion panels, the conference featured several exciting special presentations interpreting the latest data and industry sector highlights. In Part 3 of this blog series, we highlight the special presentations given by Warren G. Feldman and Alan X. Reay.
Warren G. Feldman, CEO of Nehmer, began the second day of special presentations with a preview of the International Society of Hospitality Consultants (ISHC)'s CapEx study on the total capital costs of owning hotels. Feldman is an ISHC member who worked on the fourth revision of the ISHC study, which analyzed hotel industry revenue from the year 2000 to the present day, and compared proportions of capital spending and repairs & maintenance for each.
The report broke down capital expenditure as a percentage of total revenue by different hotel segments, including full-service, select-service and extended-stay.
It also offered a look at capital expenditure by location.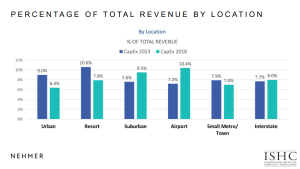 You can download the full presentation here.
Alan X. Reay, President of Atlas Hospitality, followed Feldman's presentation with a look at the hotel market in California. He began by analyzing last year's hotel sales, which included the 2nd highest number of individual hotel sales on record, and offered a glimpse into 2023. He noted that first quarter sales are down 61% and things are on track for the worst year since 2009.
Reay offered some explanations for this poor market performance, including increased borrowing costs.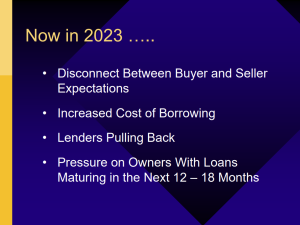 He went on to compare California's market to the largest U.S. commercial property market, New York, where sales are also down.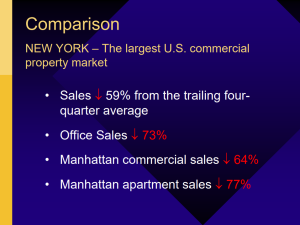 You can download the full presentation here.
Meet the Money Special Presentations
About Meet the Money®
For 30 years, Meet the Money® has created an energetic environment to forge relationships, negotiate deals, and gain an in-depth understanding of hotel investment and finance. Our national hotel conference attracts heavy hitters and offers an opportunity for productive, one-on-one networking with them.
We're looking forward to hosting the conference again in 2024. Mark your calendars – Meet the Money® 2024 will be held on May 6-8, 2024. For updates and more information, visit www.MeetTheMoney.com.
---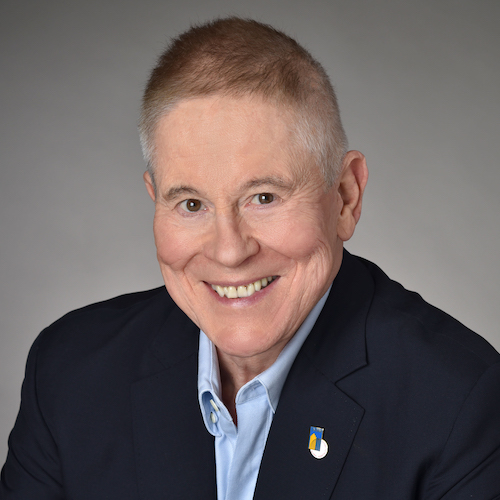 This is Jim Butler, author of www.HotelLawBlog.com and founding partner of JMBM and JMBM's Global Hospitality Group®. We provide business and legal advice to hotel owners, developers, independent operators and investors. This advice covers critical hotel issues such as hotel purchase, sale, development, financing, franchise, management, ADA, and IP matters. We also have compelling experience in hotel litigation, union avoidance and union negotiations, and cybersecurity & data privacy.
---
JMBM's Global Hospitality Group® has been involved in more than $125 billion of hotel transactions and more than 4,700 hotel properties located around the globe. Contact me at +1-310-201-3526 or jbutler@jmbm.com to discuss how we can help.
---