09 September 2015
Click here for the latest articles on EB-5 Financing. 
Editor's note: The EB-5 program has been renewed! Congress completely shelved all the proposals discussed below, and instead decided to continue the program, without any change, through September 15, 2016. 
For the current status of the EB-5 financing program, see "EB-5 Immigrant Visa program extension signed into law — without any changes. EB-5 financing continues for new development projects."
EB-5 is at a critical renewal point
The next 3 weeks are going to be crucial for the EB-5 industry as the current legislation sunsets on September 30, 2015. While the consensus is that this important program will be renewed, and perhaps made permanent, there are lots of currents circulating about possible changes in the program.
We want to share with you some keen insights we recently received.
EB-5 update and insights from an industry insider
Below is the full text of a letter recently sent to industry colleagues by Pat Hogan, President, CMB. Pat is one of the leading proponents of EB-5, and is also a founder and board member of the IIUSA (Invest In the USA) which is the national industry trade association for the EB-5 Regional Center Program.
Greetings,

I wanted to share my thoughts with you after having recently visited no less than 60 Congressional and Senatorial offices within the last 40 days. I also just attended the American Immigration Lawyers Association (AILA) EB-5 Investors Summit this past weekend in Las Vegas.
As one might expect, the topic of reauthorization and/or extension of the EB-5 Program was front and center in this conference. There was also considerable discussion about what changes will occur in EB-5 under a reauthorization or a short term extension. The consensus from "those who know" is that right now, nobody knows, and if someone tells you they know all the details this person is not someone to listen to. However in general several items are nearly certain.

Knowing this, and I agree with those who know and warn against someone who says they have all the answers, I want to share where there is consensus from those in Congress. In the weeks leading up to the AILA conference I spent much of my time visiting various congressional offices with former Congressman Bobby Schilling. Many of you know Congressman Schilling as "Bobby" and a valuable member of CMB's team.

What Congressman Schilling and I learned is that Congress believes the cost for investment should go up and the dollar amount that was most discussed was $800,000. Members of Congress also discussed the "grandfathering" of EB-5 projects and EB-5 investors. There is no consensus on how or if this will occur however everything seems to indicate there is benefit to having an I-924 on file, although the USCIS has been inundated with I-924 applications so it is now doubtful Congress will honor an I-924 filing. We believe an I-526 on file prior to new EB-5 legislation being enacted is a much safer position to be grandfathered. It is clear Congress will not amend language such that only EB-5 investors are counted towards the 10,000 visa cap.

There are a host of other proposed changes being bantered about, but those most important to prospective EB-5 investors seem to be:

When new legislation will occur. (The current EB-5 legislation is due to sunset on September 30, 2015, and it is unclear if new legislation will be enacted, if a short term extension will occur or if the Program will lapse. Right now both the House and Senate will have separate bills and it seems a short term extension is most likely.)

Cost of investment. (This is one topic where almost everyone agrees that the cost is going up and the most common amount being discussed is $800,000.)

Visa allocation (Right now it seems that the way visas are counted will remain the same. There are many in favor of change however it is unlikely any change will occur this year.)

Grandfathering of EB-5 projects and EB-5 investors (There is considerable discussion on this topic however there are no clear answers at this time. The consensus of individual opinions though it is best to have an I-526 petition filed under current legislation. Senate Bill S.1501 speaks to grandfathering of EB-5 projects where an I-924 has been filed but there is no clear indication if this proposal will make it into new law because of the flood of what we have been told are "skeleton I-924's" hitting the USCIS. The attorneys we spoke with last week are working to file investor petitions under current EB-5 legislation.)

As you have read, I am amongst those that have tried to improve any new legislation by letting Congress know what is happening on the ground. I do not know exactly what the future of EB-5 holds however CMB sees a path forward until Congress determines the future of the EB-5 Program. We will continue to operate just as we have however we analyze each potential EB-5 partnership for how it could be impacted by the various aspects of proposed legislation. We will be filing I-924 petitions on a few real projects however these projects were not developed in haste just so we could file an I-924.

My advice to any individual now seeking an EB-5 Visa is to make a decision now! You can count on the price going up and maybe by filing now you can save $300,000 over the new price. In my opinion, it is worth the risk however the merits of any project must be looked at with a major emphasis on job creation. Remember this is not really an investment program rather a job creation program with an immigration benefit.

As always, the CMB staff and I are available for any questions you may have. Thanks again for your continued interest in CMB.

Warmest regards,

Patrick F. Hogan
President
CMB Regional Centers
EB-5 financing for development projects.
Although Congress has proven itself dysfunctional on a number of occasions, we do not know anyone familiar with the EB-5 program who believes Congress will fail to continue the program. It is virtually inconceivable.
We share that consensus and believe that EB-5 financing will continue to be an important and viable source of construction financing for hotels, hotel enhanced mixed-use, and other development projects. Five years ago, when JMBM started helping hotel developers with EB-5 financing, many worried about whether this is a legitimate and reliable financing source.
Now, after billions of dollars of development have been funded with the EB-5 program, this type of financing is regarded as mainstream, and is used by many institutional players including government entities such as port authorities, major hotel brands like Marriott and Hilton, and some of the largest owners of hotels such as the Related Companies and Silverstein Properties.
Time to evaluate the right EB-5 strategy for you?
We have a lot of practical experience in helping our developer clients raise EB-5 funding. If you would like some help to evaluate whether EB-5 could work for you, or what strategy is best for you, then give us a call. There is no cost for an initial discussion.
Jim Butler, +1-310-201-3526 or jbutler@jmbm.com
David Sudeck, +1-310-201-3518 or dsudeck@jmbm.com
Other articles on EB-5 Financing
To access our rich library of articles on EB-5 financing, go to www.HotelLawyer.com, scroll down the right-hand side under LEARN MORE ABOUT and click on "EB-5 Financing." For your convenience, here are a few popular EB-5 articles that may be of interest: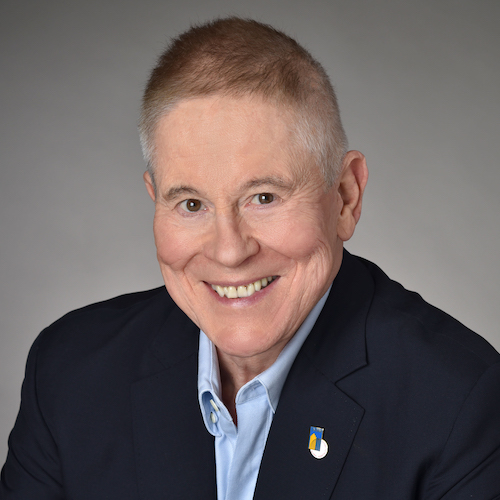 This is Jim Butler, author of
www.HotelLawBlog.com
and hotel lawyer. We represent hotel owners, developers and investors. We have helped our clients find business and legal solutions for more than $87 billion of hotel transactions, involving more than 3,900 hotels. As of January 31, 2017, we have closed more than $1.5 billion of EB-5 financing for our clients' projects, and sourced most of that. I invite you to contact me to explore how our experience and resources might help you accomplish your goals.
310.201-3526
or
jbutler@jmbm.com