28 January 2015
Click here for the latest articles on EB-5 Financing. 
This article was first published by EB5Investors.com on January 28, 2015.
Polis Bill Reform EB-5 Immigrant Investor Program
With the regional center program set to expire in September 2015, the EB-5 industry has been given new life in the form of the American Entrepreneurship and Investment Act of 2015. The Act was introduced today by Congressmen Jared Polis (CO-02) and Mark Amodei (NV-02), and is a follow-up to last year's bill of the same name. The bill would make the regional center program permanent and allow for continued job creation and a more reliable stream of foreign capital.
"Our nation has always been at its strongest when we attracted the best and brightest minds to help build and invest in our economy," said Rep. Polis. "The EB-5 visa program is an important tool that brings innovation and investment to the United States, and this bipartisan bill will improve and make permanent the program so that foreign investment and talent will continue to flow into our businesses, and strengthen our economy."
"This bi-partisan, pro-investment, pro-growth and pro-jobs bill is one piece of the legislative solution to reform legal immigration," said Rep. Amodei. "As stated in Article I, Section 8, Clause 4 of the Constitution, 'The Congress shall have power to… establish a uniform rule of naturalization.' That is a responsibility we owe the country to take seriously."
The legislation makes several much-needed improvements, most notably making the regional center program permanent. It also creates new designations for Targeted Employment Areas, and leaves those designations up to the state's discretion.
USCIS and industry transparency are also addressed in Congressman Polis' legislation. The act, if signed into law, would require that USCIS defer to its own prior rulings, except in cases of "material change, fraud or legal deficiency." This transparency makes USCIS' expectations and requirements clear to regional centers and investors, and provides a consistent foundation from which to interpret regulation.
Processing times would also be streamlined under the legislation. USCIS would be required to make rulings on proposals no later than 180 days after which they are filed. In the event of a request for evidence, the Secretary shall adjudicate the proposal or application not later than 30 days after the receipt of such information or documentation…" and "the filing party shall be notified in writing within 30 days of the date of filing if the filing does not meet the standards for approval."
Regional Centers are made more resistant to fraud under the newly proposed legislation as well. New standards would be set for owners, operators, and managers to be regulated to combat fraudulent activity.
Furthermore, the legislation attempts to alleviate annual visa congestion by not having the spouses and children of immigrant investors to count against the annual visa limit.
It is exciting to see such comprehensive program reform once again up for discussion in the House of Representatives. The EB-5 industry needs these kinds of changes to continue to operate efficiently and withstand the high demand from foreign investors. Contact your representative today and urge them to support the American Entrepreneurship and Investment Act of 2015!
Click Here to read the full text of the newly proposed legislation!
Other articles on EB-5 Financing
To access our rich library of articles on EB-5 financing, go to www.HotelLawyer.com, scroll down the right-hand side under LEARN MORE ABOUT and click on "EB-5 Financing." For your convenience, here are a few popular EB-5 articles that may be of interest:
Hotel Financing 2015: JMBM's "preferred" EB-5 construction financing program for top developers and projects. 
FAQs about EB-5 project financing for new hotel development
Hotel development & EB-5 financing: Why you don't want to form your own regional center
Hotel development financing: How to win the race for EB-5 capital
Financing hotel development today: The 5 questions every hotel developer is asking about EB-5 financing
Hotel Lawyer to Developers: Looking for EB-5 Financing? The China "Retrogression" means you should act sooner than later!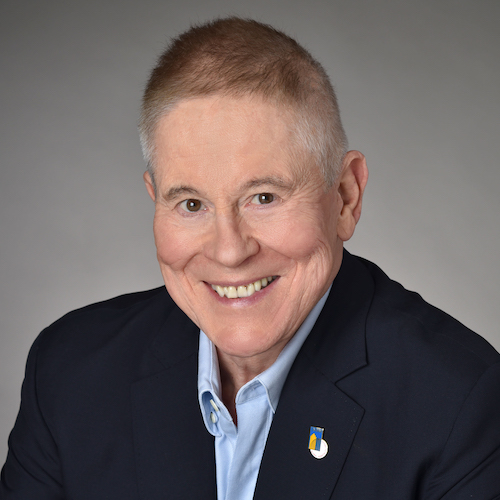 Jim Butler
is a founding partner of JMBM, and the founder and chairman of JMBM's Global Hospitality Group® and Chinese Investment Group™. He is recognized as one of the top hotel lawyers in the world and has authored or co-authored The HMA & Franchise Agreement Handbook, How to Buy a Hotel Handbook, and The Lenders Handbook. Jim has led the Global Hospitality Group® in more than $68 billion of hotel transactional experience, involving more than 1,500 hotel properties located around the globe. Jim's team has worked on more than 60 EB-5 projects over the past three years.
310.201-3526
or
jbutler@jmbm.com
This is Jim Butler, author of www.HotelLawBlog.com and hotel lawyer, signing off. We've done more than $68 billion of hotel transactions and have developed innovative solutions to unlock value from hotels. Who's your hotel lawyer?
---
Our Perspective. We represent hotel owners, developers and investors. We have helped our clients find business and legal solutions for more than $68 billion of hotel transactions, involving more than 1,500 properties all over the world. For more information, please contact Jim Butler at jbutler@jmbm.com or +1 (310) 201-3526. Jim Butler is a founding partner of JMBM, and Chairman of its Global Hospitality Group® and Chinese Investment Group™. Jim is one of the top hospitality attorneys in the world. GOOGLE "hotel lawyer" and you will see why. Jim and his team are more than "just" great hotel lawyers. They are also hospitality consultants and business advisors. They are deal makers. They can help find the right operator or capital provider. They know who to call and how to reach them.